New packaging for iconic Astral original
Astral (owned by DDD Ltd) is a beauty brand that in the ever-changing world of skincare has stayed true to its original formula. Astral moisturiser has been tried and tested for more than sixty years. Astral is a one pot wonder – it can be used on your face, your body and even as a makeup remover.
Astral recently updated their Original Face & Body Moisturiser range, implementing a new design onto 50ml, 200ml and 500ml jars supplied by RPC Manuplastics. The iconic Astral blue colour was retained, ensuring that the products are as recognisable as ever on the retail shelf.
Sian Rimmer, Astral Brand Manager, commented "Since 1953, the same Astral formula has been used by all kinds of women for all kinds of things. We wanted to tell our story through our packaging. Manuplastics and M&H have helped us to deliver a new pot that reflects our original pack design whilst modernising the brand for the future."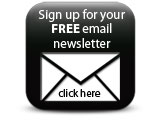 RPC Manuplastics and M&H Plastics are part of the RPC Group of companies.
Companies