New sustainable mascara from HCP
Discover an innovative and effective mascara solution with a lower environmental impact
Combine high-performance lash results and revolutionary eco-credentials with HCP's latest mascara offering.
13mm Standard/Trade Size Waterproof Mascara (63U-PCR)
Showcased in the SS21 eco-trend collection 'Hush', this stock mascara perfectly demonstrates that packaging can be both beautiful and sustainable.
The white cap is moulded in 100% R-ABS with light grey 'drizzle' decoration and the black bottle is presented in 100% R-PET; a significant reduction in the amount of virgin material used to manufacture this item.
OFC: 12.7ml
Feather Comb (SD0245)
The innovative Feather Comb applicator is the outstanding revolution of this item: precision moulded in black EcoWood, the raw bio-based material is completely plastic-free, carbon neutral and exclusive to HCP.
The comb-style brush has widely spaced bristles to achieve excellent separation and lengthening results, while the feather-shaped profile has a tapered tip to groom brows or reach inner and outer corner lashes.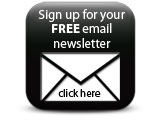 For more information on HCP's products and services please contact your local representative, or visit: www.hcpackaging.com
Featured Companies