"No safe way to get a tan from sunlight" NICE officials say
NICE urges public to use sunscreen whenever they are in the sun
New advice from the National Institute of Health and Care Excellence (NICE) has urged consumers to use at least eight tablespoons of sunscreen whenever they are exposed to sunlight.
NICE says that anyone exposed to sunlight for more than a short time should take steps to protect their skin using an SPF of at least 15. Consumers are advised to apply up to eight teaspoons of sunscreen each time and to reapply whenever their skin comes into contact with water.
Sunscreens applied too thinly offers reduced protection from the sun and NICE stressed the importance of communicating this to consumers. It also said that those planning on being outdoors long enough to risk burning must apply sunscreen twice: half an hour before going outdoors and again when they head outdoors. Water resistant sunscreen is also suggested if the user expects to be sweating or have any contact with water.
NICE also stressed that it is important for consumers to find a balance when it comes to sun exposure. The guidance service said that sunlight is important for maintaining vitamin D levels and the safest way to build bone strength is with short burst of sunshine with lotion applied when necessary. However, in its guidelines, NICE also said: "People who choose to expose their skin to strong sunlight to increase their vitamin D status should be aware that prolonged exposure is unlikely to provide additional benefits."
NICE issued a list of clarifications on the topic, stating: "There is no safe or healthy way to get a tan from sunlight". It also reminded consumers that "getting a tan provides little protection against later exposure to sunlight and the resulting skin damage outweighs any later protective effect."
Dr Emma Meredith, Director of Science at the CTPA, commented that the NICE guidelines on sunlight exposure provide welcome clarification for consumers.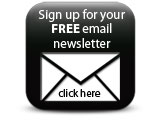 Skin cancer is now the fifth most common form of cancer in the UK. The popularity of sunny holiday destinations and the continued fashion for tanned skin are said to be behind the increase.