Noble Isle launches new Christmas gifts and stocking fillers
The British fine fragrance, bath and body house has launched its much-awaited new Christmas gift sets for 2019
From stocking fillers to luxurious table gifts, the collection includes the new Tea Rose Bubble Bath & Shower Gel and Limited-Edition Tea Rose Fine Fragrance Candle, in addition to a selection of Noble Isle's signature fragrances, such as Whisky & Water, Willow Song and Rhubarb Rhubarb.
Made in the UK with vegan and cruelty-free formulas, each gift is beautifully presented in an elegant gift-box and adorned with a double layer of grosgrain ribbon.
The boxes were inspired by a Japanese biscuit box and are designed to evoke feelings of happiness and surprise as layer upon layer is unravelled to reveal the treasures of fragrance within.
Inspired by the natural and cultural riches of the British Isles, Katy Simpson, founder of Noble Isle, travelled through England, Ireland, Scotland and Wales to source authentic and ethical British producers.
Each local producer, celebrated with the Noble Isle crest, the Coat of Balms, delivers the finest, 100% natural extracts including Rhubarb from Yorkshire, Sea Oak from Ireland, Malted Barley from Scotland and Beetroot from Wales.
Warm Cocoon
Recharge the skin with the Warm Cocoon gift set, including the spicy Fireside Bath & Shower Gel (75ml) and the sophisticated, new Tea Rose Bubble Bath & Shower Gel (75ml).
These luxurious miniatures make for a blissful duo to gift this Christmas. Priced at £10, they are the perfect treat at the end of your stocking.
Heavenly Hamper
The Heavenly Hamper is the ideal introduction to the range of Noble Isle's fine fragrances, containing five travel sized Bath & Shower Gels for him or for her.
Containing some of the most popular fragrances in the range, from the newly launched Tea Rose, one-of-a-kind Rhubarb Rhubarb! to Whisky & Water - a celebrity favourite. With this array of woody, floral and citrus scents, it won't be long until you find that special fragrance you've been searching for. Priced at £25.
Wrapped Roses
The quintessentially Wrapped Roses gift set is what every lady needs for a relaxing and sophisticated night in. Inspired by the elegance of a London afternoon tea, English rose petals are blended with refreshing notes of jasmine, crisp clary sage and steeped in soothing black tea leaves to add a slightly masculine, modern edge to a familiar soft, rose fragrance.
Fill the bathroom with evocative fragrance by lighting the limited-edition Tea Rose candle (200gr) and relax among the soothing bubbles created by the Tea Rose Bubble Bath & Shower Gel (250ml). This perfect duo is priced at £58.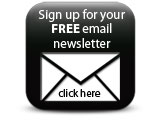 For more information please contact, Katie Roberts, International Sales Manager, katie.roberts@nobleisle.com
Companies