Nominations for 2013 Lifetime Achievement Award now open
Winner to be announced at in-cosmetics 2013
Nominations are now open for the second in-cosmetics Lifetime Achievement Award, which aims to honour individuals who have made an outstanding contribution to the industry. The winner of the award will be announced at the in-cosmetics 2013 show at Porte de Versailles in Paris, on 16 April.
In 2010, the inaugural Lifetime Achievement Award attracted more than 1,800 public votes and was presented to Dr Alain Khaiat.
"We were delighted with the industry response to the Lifetime Achievement Award during its first year in 2010," said Cathy Laporte, group managing director for in-cosmetics at Reed Exhibitions. "The award provides the ideal platform to celebrate those who have offered so much to the industry during their careers. Its return in 2013 is a testament to the inspirational personalities and the continuing strength of the sector. We look forward to awarding the winner in Paris."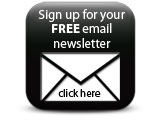 Nominations can be made via the in-cosmetics website at www.in-cosmetics.com/nominate and will close on 31 December 2012, with the top four nominees announced on 15 January 2013. An online public vote to determine the winner will then go live, remaining open until 31 March 2013.
Companies