Norevo natural ingredients
Natural raw materials and specialty ingredients
Norevo supplies natural raw materials and produces specialty ingredients for application in cosmetics and cosmeceuticals, flavours, wellness and functional beauty & health products as well as for pharmaceuticals, foodstuffs and beverages.
Norevo's Gum Arabic, natural Waxes, Licorice Extract, Honey, Royal Jelly, Bee Pollen, Agave Syrup are Organic, Halal and Kosher certified. Beeswax and Carnauba Wax are certified according to Ecocert Cosmos Standard. All products have a polyvalent functionality according to their natural properties, e.g. coating, binding, stabilising, texturising, jellifying, flavouring. New in our range: Norelac, aqueous shellac solution with a barrier coating function in nutraceuticals and cosmeceuticals.
Norevo headquarters are located in Hamburg, Germany, including production, in-house analytical laboratory and R&D lab. The company is furthermore established in Mexico, Argentina, Hungary and China (HongKong and Beijing).
NOREVO GmbH
Völckers Strasse 14-20
22765 Hamburg
Germany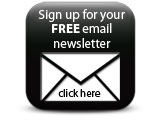 Tel. +49 40 53 79 79 - 0
E-mail : contact@norevo.de
Companies