Olay Regenerist undergoes most significant upgrade to date
Proven formula updated with Skin Energising Technology based on pioneering Cellular Bioenergetics research, and new products introduced
Olay Regenerist has announced the biggest upgrade in Olay history, which sees Regenerist's proven formula boosted with new Skin Energising Technology.
The technology has also been applied to a brand new range, Olay Regenerist Luminous. Comprising Skin Tone Perfecting Cream and Dark Circle Correcting Eye Swirl, the range delivers long lasting hydration, brightens skin and reduces uneven skin tone over time.
Olay's Skin Energising Technology has been developed from pioneering Cellular Bioenergetics research that found there is a sharp decline in the skin's cellular bioenergy as we age, which is exacerbated by internal and external skin energy drainers like stress, nutrition and UV radiation. Referred to as skin fatigue, this decline in cellular bioenergy also causes skin to become less responsive to anti-ageing ingredients.
The Technology complex includes two new ingredients: OliveM, a moisturising olive oil derivative that increases the penetration of anti-ageing ingredients into skin to reduce the appearance of fine lines and wrinkles, and Lys'Lastine V, a natural extract of dill seeds designed to improve skin's elasticity, along with higher levels of existing Olay Regenerist ingredients, niacinamide and Pal-KTTKS.
Research conducted on nearly 2,500 women globally shows the new formula improves skin's responsiveness to anti-ageing ingredients and fights the look of skin fatigue by accelerating surface layer cell turnover, re-energising the skin's appearance and decreasing the appearance of fine lines and wrinkles.
New Olay Regenerist and Olay Regenerist Luminous are exclusive to Boots from 1 April 2014.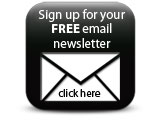 RRP from £19.99, Procter & Gamble, olay.co.uk.
Companies