Organic Pharmacy's fragrant foursome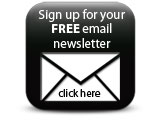 Following the launch of its colour line, Organic Glam two years ago, The Organic Pharmacy has turned its attention to perfume with the launch of four new fragrances.


Sitting under the Organic Glam umbrella, the new scents are claimed to be 100% natural and organic and are free from phthalates, artificial colours, fragrances and animal ingredients.
Citron is a light, zesty scent inspired by the southern Italian Riviera and combines notes of lemon, bergamot, orange blossom, neroli and ylang ylang, while Jasmine is reminiscent of Mediterranean nights. The fragrance combines heady florals of jasmine, ylang ylang, bergamot and sandalwood.
Inspired by the scents of the Far East, Oriental Blossom combines bergamot, lemon, mandarin, clove, cinnamon, rose, oakmoss, pepper and vanilla. Lastly Oud, described as a journey through an Arabian souk, features notes of cedarwood, oud, black pepper, cardamom, rose, vetiver and tonka bean.
Companies