P&G commits to ingredient transparency with SmartLabel
More than 3,500 brand products will now feature on the digital platform
P&G is further showing its commitment to ingredient transparency by featuring more than 3,500 brand products on SmartLabel.
The online and mobile platform allows shoppers to access detailed information about select products, by searching the product online or on the app.
This includes ingredients, usage instruction, certification and endorsements.
Kathy Fish Chief Technology Officer for P&G said: "Using SmartLabel to share our products' ingredients reinforces P&G's commitment to transparency and is one way we are holding ourselves accountable to the transparency goals we outlined in Ambition 2030.
"We know people care about what goes into the products they use every day and we want consumers to be informed and confident in their choice to place P&G products in their baskets."
P&G beauty brands found on SmartLabel will include Herbal Essences and Olay, among others.
This is just one of the new ventures the company has embarked on to increase ingredient transparency.
Last year the company started listing its fragrance ingredients as part of its transparency push and intends to advance this in the US and Canada by the end of 2019.
This enforces that beauty company's are listening to customers needs when it comes to making informed decisions about their personal care items.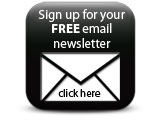 Companies