P&G goes to Beautiful Lengths for cancer sufferers in Canada
New campaign encourages consumers to donate their ponytails to make real-hair wigs
P&G brand Pantene has launched a campaign in Canada that aims to provide support to women that have lost their hair due to cancer treatments by providing them with real-hair wigs.
The campaign, which celebrates National Donate Your Hair Day, encourages Canadians to cut and donate their hair to Pantene Beautiful Lengths to create wigs. The wigs are then donated to women in Canada that are suffering with cancer and have lost their hair as a result of treatment.
According to the Canadian Cancer Society, two out of five Canadians will develop a form of cancer in their lifetime, and it is estimated that there will be 93,600 new cases of cancer among Canadian women in 2014.
Over seven years, Pantene Beautiful Lengths has donated over 70,000 ponytails from Canadians. Esther Benzie, Director of Brand Operations at P&G, said: "The Pantene Beautiful Lengths programme is built upon one act of generosity. It's this simple, but incredibly significant act that makes it possible for Pantene to help women who are going through the toughest fight of their lives feel more like themselves when it matters most."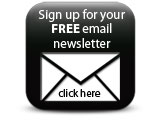 The campaign is being supported by a social media drive and the hashtag #BeautifulLengths. Those that have been involved in the campaign can also post photos on the Pantene North America Facebook page.
Companies