Pantene tackles #BadHairDay's with 14 day #GreatHairDay challenge
The new project aims to help consumers achieve better hair within 14 days
P&G-owned hair care brand Pantene has announced the launch of a new initiative to help consumers achieve a #GreatHairDay.
The brand wanted to take on the challenge after finding that the social media hashtag #BadHairDay was used 17 times more than #GreatHairDay.
"Having great hair has the true ability to make women feel like they can rule the world, more than dressing well, having clear skin or wearing good make-up," said Rodrigo Finotti Pantene's Marketing Director.
To kick off the project Pantene has launched the #GreatHairDay Studio, a real time response hub, which uses social responders to engage with #BadHairDay mentions.
The responders will then reply to consumer's #BadHairDay posts with personalised messages and videos to encourage them to take on the 14 day challenge.
It has also released two 30 second adverts featuring real women who have experienced bad hair days to give their responses to the project.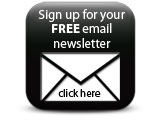 Customers taking part can use the Pantene Hair Advsior where they will be advised on the best shampoo and conditioner suited to them and after 14 days to post the results.
Companies