Personal care brand Method honours female designers with new packaging
The new products were inspired by designs from Marguerita Mergentime, Ilonka Karasz and Barbara White
Personal care brand Method is paying homage to three forgotten female designers with its latest packaging.
In partnership with Cooper Hewitt, Smithsonian Design Museum, the brand has released a limited edition collection of its hand washes with designs by Marguerita Mergentime, Ilonka Karasz and Barbara White.
The three fragrances for the range were also inspired by the visionary womens' design work.
Mergentime was an American textile designer who made her mark in the 1930s designing table linen, and inspired Methods' new Island Rain scent.
White, who aided in the creation of the brand's Orange Slice scent, was commissioned by New York artist Karl Mann for a new wallpaper collection every year.
Meanwhile, Hungarian-American designer Karasz was known for her avant-garde industrial designs and New Yorker covers, and inspired Wild Meadow.
"We are excited to collaborate with Method to celebrate these timeless artists and their work from Cooper Hewitt's vast collection," said Caroline Baumann, Director of Cooper Hewitt, Smithsonian Design Museum.
"These women transcended the stereotypes of their generations and made a lasting impact on the design world.
"Showcasing these stunning textiles and drawings from 1930-1970 on the bottles brings powerful design right into homes across America, advancing the public understanding and appreciation of design thinking."
The products are now available from Target stores across the US and online via target.com.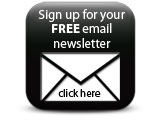 Companies