Poppy Delevingne named Jo Malone's first ambassador
Colour Cosmetics | Fragrance | Retail
The model will promote the British brand globally
International model and designer, Poppy Delevingne has been named the first ambassador for luxe fragrance brand, Jo Malone London. The British Fashion Council ambassador is being called the Jo Malone London Girl because she embodies the brand's spirit of sophistication, originality, wit and hospitality.
"Jo Malone London is woven into the fabric of my life and I couldn't be happier to be working with a brand I love so much," says Delevingne.
"I've been wearing Red Roses since I was 22. The first thing that drew me to my husband James was his scent, and when I asked him what it was he said, Amber & Lavender. My home is overflowing with Jo Malone London candles and I scented my wedding with Orange Blossom, which still gives me butterflies," says Delevingne.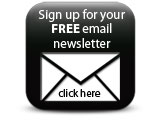 Jo Malone London's Global General Manager, Jean-Guillaume Trottier says: "Poppy is such a dedicated, vivacious character, with huge international appeal. As a long time Jo Malone London devotee, and true English rose, this feels like an incredibly natural appointment. Poppy's personality is infectious, she is a joy to be around and brings a sense of celebration to everything she does."
Companies