Provital introduces orchid stem cells to improve cell communication
Orchistem is derived from stem cells of the Calanthe discolor orchid native to Japan, which communicates with adipose derived stem cells encouraging the secretion of growth factors to stimulate the synthesis of collagen and elastin.
In vivo it shows impressive results in reducing jawline volume for a sculpting effect and reduces the 'droop' of eyelids for a more open eyed and refreshed look.
To emphasis the 'connected' communication angle, Orchistem is claimed to be the first cosmetic ingredient with its own Instagram account!
Communication is essential. The optimal functioning of our skin also depends on good intercellular communication, which is altered with age and is one of the factors associated with ageing.
Orchistem stimulates adipose tissue-derived stem cells for them to produce a secretome rich in growth factors.
This secretome is full of growth factors for the fibroblasts to increase their production of elastin and collagen and their migration and proliferation.
Orchistem are orchid stem cells from the Calanthe discolour plant, an orchid native to Japan.
Several in vitro tests confirmed that cellular communication among stem cells of Orchistem, skin stem cells and fibroblasts, resulted in an increase in the production of collagen and elastin.
Two in vivo studies were conducted in order to check the efficacy of Orchistem on the skin.
The first one showed excellent results in only 14 days reducing and lifting the jawline, redefining the facial oval.
In the second in vivo, we measured other parameters with very nice results as well.
We quantified the lifting and eye opening effect.
Orchistem provides an elevating lifting effect of 10 % on the upper eyelid that rejuvenates the eyes.
This boosting effect of collagen and elastin synthesis improved firmness, elasticity and glow. The skin also recovered the luminosity it had 14 years ago.
Finally a visible anti-wrinkles effect was also assessed.
With Orchistem, improved intercellular communication results in a visible anti-ageing effect, firmer and brighter skin, a redefined contour and a younger look.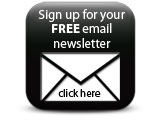 *Orchistem is a registered trademark ingredient of Provital Group
Featured Companies