Provital launches Striover, an ingredient that tackles stretch marks
Our skin is like a map where the path of our life experiences is drawn. One of the signs that very often life leaves on us, like a tattoo, are stretch marks.
Stretch marks are common skin lesions that appear as linear bands of atrophic or wrinkled skin. Its exact origin has not been discovered and factors responsible for their development are not well known.
Two forms of clinically and histopathologically recognizable striae have been described, red stretch marks, initial lesions and white stretch marks, as an evolution of red ones.
We have combined two plants used in traditional Chinese medicine to improve Qi, "the vital flow of energy", Astragalus and Codonopsis, to awaken fibroblasts using a PRP-like mechanism (similar to the injection of autologous platelet-rich plasma used in surgery).
In order to test the in vitro efficacy of Striover, two different formats were used: dermal fibroblasts isolated from white stretch marks and Provital's exclusive 3D reconstructed skin, with fibroblasts from white stretch marks and normal keratinocytes. Results confirmed that Striover "awakens" the fibroblasts.
Afterwards, an in vivo study was carried out to test the efficacy of Striover.
To check the reduction and improvement in stretch marks, using different techniques, stretch mark perimeter, area, roughness, elasticity, firmness, anisotropy and redness were measured.
Results show how Striover reduces the appearance of stretch marks, even white ones, after only 28 days.
Day 0 vs Day 28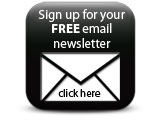 Activating the fibroblasts has other nice secondary effects such as improving skin texture, firmness, elasticity and reducing redness. Striover is the natural option to reduce the look of stretch marks.
Featured Companies