Purchasing & Supply Chain Administration Assistant – Central London – £20-25,000
Working with international brands within the fragrance and luxury goods market
Are you a graduate with excellent numerical and reporting skills?
Are you looking for a career in supply chain and purchasing?
Or perhaps you are working in supply chain and looking for a new challenge.
Working with international brands within the fragrance and luxury goods market, you will be working with the Supply Chain Coordinator in managing all aspects of the supply chain, assisting in demand and supply planning, forecasting and stock control across the product portfolio.
You will be raising orders, working across inventory, the production cycle and final delivery. With excellent reporting skills, you will report weekly on the overall forecasting process.
Liaising with management and sales teams, you will ensure stock intake deadlines are met, and take the ownership and management of all inventories of stock, as well as coordinating production plans for product items and raw materials.
You will develop a strong commercial awareness of the supply chain and retail business and undertake all aspects of supply chain administration.
A high level of PC literacy, Excel and PowerPoint is highly desirable.
This is an exciting role suited to a proactive individual wanting to develop a Supply Chain career within a fragrance and luxury goods international organisation!
(Ref AE1228B).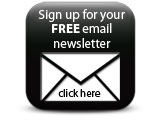 Email your CV to ae@arthuredward.co.uk or contact:
Heidi Bannister 01183 778 393 / 07747 792 272 / heidib@arthuredward.co.uk
Ana Filipa Calado 07792 958 152 / filic@arthuredward.co.uk
Melissa Shifrin 07803 504 100 / mels@arthuredward.co.uk
Holly Stanley 07384 256 771 / hollys@arthuredward.co.uk
Ben Ford 07710 392 825 / benf@arthuredward.co.uk
Christina Krajewski 07342 883 457 / christinak@arthuredward.co.uk
Joseph Bannister 07546 435 243 / joeb@arthuredward.co.uk
Companies