Pure Beauty Awards – Body
The Pure Beauty Awards 2014 celebrates the best in beauty – the most efficacious, exciting and innovative products launched over the past 12 months
VOTING CLOSED
Best new BODY CARE product
Mio Future Proof
This firming active body butter is ideal for dry, scaly skin that has lost its vitality and bounce.
It will mega-moisturise, increase bounce and resilience and fight free radicals to keep skin strong and supple with a healthy 24-hour glow.
It delivers extreme omega moisture with free-radical fighting antioxidants and vitality boosting vitamins to give smooth, firm, fit skin, strengthening the skin's inner structure.
Molton Brown Orange and Bergamot Body Lotion
Formerly known as Vitalising Vitamin AB+C, Molton Brown Orange & Bergamot is a lively, zesty and unmistakable blend with floral top notes of bergamot, middle notes of sweet citrus neroli oil and base notes of warming musk and Sevillian orange extract.
The Body Lotion increases skin's moisture levels threefold moments after application, while instantly firming, comforting and hydrating skin.
The delicate white blossoms of the bitter orange are gathered by hand on late April mornings when they're at their freshest, then then treated by water distillation to produce the neroli oil (the blossom is too fragile to endure steam distillation), before it finally makes its way to London to be expertly blended with bergamot essence.
HealGel Body
This easily absorbed, delicately scented gel works intuitively to gently nourish and repair troublesome areas of skin. 
It contains arnica and madecassoside liposomes, which target distressed areas with a calming and regenerative effect, nurturing skin and helping it to retain moisture throughout the day.
HealGel Body was created by a world-renowned team of cosmetic and aesthetic surgeons and a highly acclaimed, multi award-winning dermatological bio-chemist.
Dove Purely Pampering Nourishing Body Oils
This is a new and indulgent range of light-touch body oils.
Available in two luxurious scents – Pistachio Cream & Magnolia and Shea Butter & Warm Vanilla – each variant contains the brand's unique DeepCare Complex formula, designed to create a soft protective barrier over the skin.
Packed with nurturing ingredients, the premium range is designed to transform daily skincare routines with a decadent 'me-time' experience.
Tropic Tamanu Balm
Tropic Skin Care Tamanu Balm is a must have skin saviour that combines the super-healing powers of the tamanu plant, the protection of monoi butter and the soothing effects of organic cranberry and blackcurrant seed oils.
This gorgeous green balm helps to repair scarred and damaged skin.
The Tamanu plant's incredible properties were first discovered by the Polynesian communities many centuries ago, and have since been used to treat anything from cuts, insect bites and acne to psoriasis, sunburn and scars.
Yardley London Uplifting Daisy Hydrating & Enriching Body Lotion
Light and easily absorbed, this body lotion contains Q10, shea butter and sweet almond oil, rich in anti-oxidant Vitamin E to help combat the signs of ageing.
It leaves the skin soft, smooth, toned and delicately fragranced.
Uplifting Daisy is an elegant, dewy fresh green floral with energetic top notes of fresh green leaves and apple; heart notes of hyacinth and white rose; and base notes of sandalwood and musk.
My Trusty Body Butter
My Trusty Body Butter, the second product in the innovative My Trusty skincare range from Salisbury NHS Foundation Trust, is specially formulated to treat extra dry skin, and fragranced with a blend of neroli, bergamot and orange to uplift and energise skin.
It contains a rich hydrating blend of shea and cocoa butter, which melts at body temperature to glide across skin. With 6.5% sunflower oil, the formula is packed with vital antioxidants to fight free radicals and add instant moisture to skin.
All profits are reinvested into patient care, so it's not just skin that feels great.
Cloud 9 Skin Solutions Skin Rehab Scar Minimising Cream
Skin Rehab Scar Minimising Cream combines age-old healing principles and cutting edge scientific research to help reduce the appearance of existing scars and help prevent new ones from forming.
St John's wort and onion extract help to reduce inflammation, while calendula and yarrow extracts assist in the healing process and alleviate pain, and arnica helps to improve skin elasticity and softness.
For best results, use Skin Rehab Scar Minimising Cream when the wound is sealed and healing. Everyday use of the cream will also help reduce redness and itching, which can be caused by newly healed scars.
CLICK TO VOTE NOW
CLICK TO VOTE NOW
Best new BATH & SHOWER product
The Konjac Company 6 Wave Exfoliating Body Sponge
Made from 100% pure vegetable fibre, the Konjac 6 Wave body sponge cleanses and gently exfoliates skin. It works perfectly with any cleansing products, helping them to work harder and go further.
The sponge helps to prevent ingrown hairs, refine pores, condition and calm even sensitive skin, and prepare it for moisturiser or tanning products.
The range includes the 100% pure Konjac sponges and three with added French Clays: pink clay for tired and devitalised skin, red clay for dry and more mature skin types, and green clay for oilier skin types.
Cheeky Let's Get Wet Shower Jelly
This wobble-tastic shower jelly makes shower time fun, with extracts of seaweed and ginseng to care while it cleanses.
Seaweed extract can help rebalance skin tone, while ginseng extract helps energise and stimulate the skin.
Panthenol (pro-vitamin B5) has a moisturising effect and can also help stimulate cellular renewal, while antioxidant vitamin E also moisturises skin.
Molton Brown Orange & Bergamot Body Wash
Formerly known as Vitalising Vitamin AB+C, Orange & Bergamot is a lively, zesty and unmistakable blend.
It features floral top notes of bergamot, middle notes of sweet citrus neroli oil and base notes of warming musk and Sevillian orange extract.
It leaves skin radiant and gently cleansed, and is bright, refreshing and ideal for a morning shower.
Mio Liquid Yoga
A perfect milky-moisturising blend of essential oils, mineral salts and therapeutic herbs, Liquid Yoga is a personal masseuse in a bottle.
It helps treat muscle fatigue, relaxing tight, stressed shoulders and soothing tired, aching bodies while detoxifying and re-energising.
This bath treatment is rich in incredible actives, and is non-foaming and SLS-free.
Yardley London Uplifting Daisy Moisturising Body Wash
Containing Q10, the rich creamy lather gently cleanses and moisturises the skin leaving it feeling soft, silky smooth and delicately fragranced.
Yardley London Uplifting Daisy is a dewy, fresh floral fragrance with top notes of fresh green leaves and apple.
Heart notes of hyacinth and white rose lead to base notes of sandalwood and musk.
Dove Purely Pampering Pistachio Cream with Magnolia Nourishing Shower Gel
Blended with NutriumMoisture, Dove Purely Pampering Pistachio Cream with Magnolia Nourishing Shower Gel creates a creamy lather that is designed to leave skin cared-for and nourished.
Providing consumers with Dove's superior skin care credentials in the shower, it leaves the body feeling comforted and relaxed.
The luxuriously scented shower gel is designed to leave skin soft, smooth, radiant and beautifully fragranced.
Bronnley Citrus Collection Shower Gels
In its 130th anniversary year, Bronnley has transformed its popular Citrus Collection of three scents to captivate the next generation of Bronnley customer.
The citrus scents of Lemon & Neroli, Lime & Bergamot and Orange & Jasmine feature a premium, fresh new look thanks to the contemporary packaging redesign. All formulations have been improved too, to ensure unsurpassed quality.
The luxurious Bath & Shower Gels nourish and soften the skin and smell divine.
Sienna X Balance Body Wash
Sienna X Balance Body Wash helps to prolong a tan thanks to its mild and gentle formula that won't strip tan colour, and is kind enough to use on your face.
With a perfect pH balance and a gorgeous fragrance of lemongrass and ginger, it leaves skin feeling nourished and refreshed.
Using this product instead of a traditional body wash can help to prolong colour after artificial tanning.
CLICK TO VOTE NOW
CLICK TO VOTE NOW
Best new HAIR REMOVAL product
Tweezy
Tweezy is a revolutionary globally-inspired facial hair removal product combining the art of 'threading' into a physical device.
Durable, reusable, and portable, it provides gentle and effective DIY hair removal at a fraction of the cost and time of conventional hair removal procedures.
Tweezy is intuitive and easy to use with a simple bend and twist action, and is suitable for women and men of all ages, and hair and skin types who have unwanted facial hair.
Philips Lumea SC1981
Lumea SC1981 offers a more compact, lightweight and affordable hair removal solution for women who want to treat fewer or smaller areas of their body.
As with other light-based treatments, Lumea SC1981 uses IPL technology to prevent hair re-growth.
It delivers great results and will last for over 100,000 flashes, providing over four years average use and is up to £160 cheaper a year than salon waxing.
Superdrug Pro In-Shower Hair Removal Cream
Superdrug Pro In-Shower Hair Removal Cream is an easy at-home solution to removing unwanted hair.
The cream combines natural extracts of exotic orchid, argan oil and shea butter to leave the skin feeling beautifully soft.
The moisturising formula can be applied before getting into the shower and washed off after just five minutes.
Nair Argan Oil Range
Nair has tapped into one of nature's most valuable assets by infusing 'liquid gold' argan oil into its latest range, to deliver powerful benefits including soft, supple and glowing skin.
Argan Oil Shower Power Cream works during showering for handy, quick and effective hair removal, while Argan Oil Body Wax Strips feature COLOURCUE technology so users can see exactly when the wax is ready to use.
Finally, Argan Oil Washable Roll-On Resin Wax heats in just 25 seconds and includes orange blossom to awaken the senses. Roll on and wax off to reveal beautifully smooth, radiant skin.
Silk'n Glide 30,000
This permanent hair removal device offers an affordable introduction to pulsed light hair removal in the privacy of users' own homes.
There's no better way to remove unwanted hair from small, commonly treated zones such as the underarms or bikini line.
Silk'n Glide 30,000 can be used on lower legs, forearms, underarms, bikini line and face. The 30,000 light pulses it provides are enough for permanent hair removal on all these zones and the treatment area of 3 cm² reaches even the most difficult spots.
Wilkinson Sword Quattro for Women Papaya and Pearl Bikini
The Wilkinson Sword Quattro for Women Pearl and Papaya is the perfect way to prepare for everyday adventures – from summer holidays to weekends away.
A must-have for your beauty regime, the razor boasts four high-performance blades and a pivoting head, expertly designed to follow the contours of your body.
It glides easily over the legs, underarms and bikini line for long-lasting silky smoothness while the wire-wrapped blades help minimise irritation.
Tesco Pro Formula Satin Smooth Ladies Razor
This razor has a rounded shave cartridge to follow women's curves and deliver a close and comfortable shave.
The blades have Comfort Coated technology and a lubricating strip containing botanical oils to help the razor glide over skin.
This Pro Formula Razor also comes with a handy shower holder and has a replaceable head.
No!No! Pro
no!no! PRO incorporates patented Pulsed Thermicon technology, based on the scientific principle of thermal transference to conduct a gentle transfer of heat, which pulses at a rapid rate, for faster and easier hair removal.
With the added benefit of adjustable treatment levels, the hand sized device is safe for use on legs, under arms and even bikini line.
Suitable for all skin colours and hair types, the cordless handheld device offers a discreet, convenient solution for women on the go and comes in metallic pink, blue and chrome.
CLICK TO VOTE NOW
CLICK TO VOTE NOW
Best new HAND CARE product
Molton Brown Rhubarb & Rose Hand Cream
Formulated with exquisite white truffle (one of the world's rarest delicacies), this hand cream is an instantly absorbed daily treat for delectably soft and luxuriously moisturised hands on-the-go.
Blended with Rhubarb extract to keep hands healthy and rose extract for moisture, the fragrance brings to mind fresh summer tarts with aromas of zesty yuzu, grapefruit and mandarin.
This Replenishing Hand Cream is fast absorbing and doesn't leave any greasy residue.
Antipodes Delight Hand and Body Cream
An ultra-nourishing cream that delivers restorative essential nutrients and vital oils to the skin.
This luxurious cream combines a sweet fragrance of vintage gardenia with silky macadamia nut oil, prized for its high palmitoleic acid (omega 7) content, to deeply hydrate skin, leaving it cushiony smooth.
It also contains revolutionary ingredient Vinanza grape, an antioxidant extract that hydrates, smoothes and firms the skin, prevents moisture loss and improves skin elasticity and firmness by 16%.
Cloud 9 Skin Solutions Tranquility Ultra Soothing Cream for Dry Damaged Skin
Tranquility Ultra Soothing Cream for Dry Damaged Skin helps to relieve common symptoms such as extreme dryness and red, inflamed, scaly skin, while encouraging healthy skin regeneration.
The unique combination of vitamin B12 and avocado oil can help to soothe sore, sensitive hands by moisturising and nourishing the skin.
It also helps to reduce the discomfort caused by dry inflamed skin conditions such as psoriasis and eczema, while improving skin's softness and elasticity
Davines Extra Virgin Hand Cream
Davines Extra Virgin Hand Cream provides long lasting hydration and combats the signs of skin ageing.
The super absorbent, moisturising formula is enriched with natural olive and sweet almond oils to soften and nourish the hands. Tomato and walnut extracts protect from free radicals and provide anti-ageing benefits.
To use, apply to the hands and delicately massage until fully absorbed, for soft, sweetly scented skin.
Boozi Body Care Moisturising Hand Cream
Cocktails create an original and new perception for body care inspiration, allowing customers to enjoy something innovative, fresh and fun that they won't have seen anywhere else.
This hand cream goes beyond its eye-catching name by providing long lasting relief for dry hands. The coconut oil base replenishes, moisturises and sinks in quickly, leaving hands soft and smelling divine.
It's available in five cocktail-inspired flavours: Tropical Pina Colada, Creamy Coconut Daiquiri, French Martini, Cheeky Woo Woo and Refreshing English Fizz.
Ted Baker Treasured Orchid Hand Cream
This moisturising hand cream is made with sweet-smelling rose and elegant sandalwood.
Infused with shea butter and a twist of raspberry, it gives dry skin a helping hand.
Massage a small amount onto clean hands throughout the day.
Aromatherapy Associates Renewing Rose Hand Cream
This Hand Cream not only smells incredible but it is also effective, and as well as moisturising it helps to reduce the signs of ageing.
The formula is combined with sea daffodil to reduce the appearance of age spots, while omega-rich kukui nut oil deeply nourishes skin to help protect hands and leave them silky smooth.
This deeply nourishing, non-greasy hand cream supports the skin's natural ability to regenerate. Uplifting oils of rose and geranium are combined with passion flower to soothe dry skin.
Marks & Spencer Formula Body Care Hand Cream
This cream supports hands round-the-clock with 24-hour moisturisation.
Formulated with a unique cationic conditioning system, this technology allows active ingredients to be more effectively absorbed by the skin for longer lasting results.
With triple moisturisers and soft skin complex, it penetrates quickly to moisturise and replenish dehydrated hands, leaving them feeling softer and smoother.
CLICK TO VOTE NOW
CLICK TO VOTE NOW
Best new DEODORANT
Perspirex Plus
Perspirex Plus is clinically proven to provide seriously reliable protection against excessive sweat and odour for at least five days.
Applied at night to dry, unbroken skin once or twice per week, the unique, perfume-free, alcohol-based aluminium chloride solution offers lasting protection.
Thanks to its CPX active skin care system, skin irritation is minimised by raising the low pH level of the skin.
MooGoo Fresh Cream Deodorant
MooGoo spent a year formulating the Fresh Cream Deodorant using edible ingredients that control bacteria, rather than blocking perspiration like mainstream deodorants do.
It contains aluminium-free, natural ingredients like Aussie lemon myrtle to control bacteria, and zee mays (corn) seed flour that helps the deodorant stick to the surface of the skin for optimum performance.
A unique hop-based preservation system ensures the formula remains stable and free from bacteria.
Carven L'eau De Toilette Light Deodorant
Carven L'Eau de Toilette Light Deodorant features the same fresh, musky burst of floral notes as the Parisian fashion house's beautiful fragrance.
Fresh transparent top notes are fused with the freesia, which has been underscored with white hyacinth and wisteria for transparency and added luminosity.
Its creamy elegant base notes of amber, white musks and sandalwood create depth and a lingering sensuality. This delicate deodorant prolongs and intensifies the fragrance when layered with it.
Sure Women Crystal Invisible Diamond for Black + White
Sure Women Crystal Invisible Diamond for Black + White is designed to provide optimum protection against white and yellow marks.
It also boasts Sure's best ever 48-hour sweat protection.
Alongside the launch of this new variant, the entire Sure Women Crystal Invisible range has been repackaged and now features an improved aerosol formula for Sure's best ever protection against marks.
Soft & Gentle
Soft & Gentle was relaunched for 2014 with an exciting revitalised range and Advanced Body Responsive formula that senses moisture on the skin and kicks into action each time you need it most.
Using 35 years of expert knowledge, it features the brand's hardest working formula ever, providing 48 hour protection while using skin-kind ingredients.
Available in nine beautiful fragrances including three new invigorating scents, Soft & Gentle now boasts a new contemporary look and promises long lasting protection to ensure users feel confidently fresh throughout the day.
Right Guard Women Total Defence 5 Women Sport
With Total Defence 5 Women Sport, customers can experience optimum protection from excessive sweat and odour whether on a morning run, energetic spin class, cycle or walk to the office.
This high-performance deodorant contains micro-capsules that defend underarms against excessive moisture and unwanted odour.
It's ideal for everyday use, contains 0% alcohol and provides up to 48 hour protection for a fresh feeling all day long.
Dove Invisible Dry
The Dove Invisible Dry deodorant range inspires consumers to unlock their inner flair through the power of colour.
Proven to leave no white marks on a remarkable 100 colours, Dove Invisible Dry allows shoppers to embrace colourful, confidence-boosting clothing every day without the worry of unwanted deodorant marks.
Available in compressed aerosol, roll-on and stick formats, the range contains Dove's trademark ¼ moisturising cream for soft and protected underarms.
Lynx Peace
Lynx Peace features an addictive mix of citrus, pepper and ginger to deliver an intriguing woody fragrance with a strong youthful edge.
The Lynx Peace variant launch was supported by a multi-million marketing campaign – 'Make Love Not War' – designed to encourage fans to embrace peace in every aspect of their lives.
Using the iconic phrase as inspiration, it centres around three key passion points of: Make Beats Not War (music), Make Threads Not War (fashion) and Make Moments Not War (photography), and aims to raise awareness of the Peace One Day project.
CLICK TO VOTE NOW
CLICK TO VOTE NOW
Best new DENTAL product
BlanX White Shock Treatment with LED Bite
BlanX White Shock teeth whitening products contain ActiluX, a patented ingredient activated by light that binds microcrystals to the tooth enamel, forming an invisible 24hr protective barrier that dissolves the bacteria responsible for staining.
BlanX White Shock Treatment with LED Bite and its more concentrated level of ActiluX whitens teeth by up to four shades in just two weeks.  It contains no peroxide and the light emitted is harmless to tooth enamel.
Use the LED Bite for at least one minute every day, or once a week for ten minutes for an even more intensive whitening treatment.

Philips AirFloss Pink
Following the popularity of the original AirFloss, Philips introduced the new Sonicare AirFloss Pink, which features a new nozzle for improved targeting and reduced splash-back, an improved reservoir door for more precise filling and an improved ergonomic design for better stability.
AirFloss fires a microburst of air and water (or mouthwash) at 45mph between teeth, to thoroughly fill up the interproximal area and force plaque and bacteria out. It removes up to five times more plaque than brushing with a manual toothbrush and improves gum health by up to 75% in four weeks.
AirFloss Pink has an auto-burst function that provides a continuous stream of automatic bursts to clean between the teeth in less than 30 seconds.
Pearl Drops Pure White
Pearl Drops Pure White Whitening Treatment is the first easy-to-use, specialist three step at-home whitening treatment, instantly whitening teeth from the first three-minute application.
In consumer trials, 100% of people achieved teeth at least one shade whiter after the first application, and after 10 days of continuous use, 100% of people achieved whitening of five shades or more.
First, Brightener Serum is applied to the teeth for 30 seconds. Next, the Activator Serum is applied for 30 seconds then rinsed away. Finally, after 20 minutes teeth are brushed with Pure White Tooth Polish and the Pearl Drops Toothbrush to remove surface stains. Subsequent everyday use of a Pearl Drops 4D tooth polish will maintain natural whiteness.

DenTek Triple Clean Floss Picks
DenTek Triple Clean Floss Picks give three times the clean of other floss picks, helping to remove food and plaque, reduce tooth decay, banish bacteria and fight bad breath.
Improved with break-proof scrubbing floss, the textured pick deep cleans between teeth and stimulates gums.
Meanwhile, the incorporated tongue cleaner fights bad breath with a minty flavour, for a long lasting fresh feeling.
DenTek Custom Comfort Mouth Guard
The DenTek Custom Comfort Mouth Guard protects against night-time teeth grinding (bruxism) by preventing the upper and lower jaw from touching.
It cushions teeth and keeps them apart with the least material possible, in the most natural position.
DenTek is a worldwide leader in innovative oral care products including floss picks, interdental brush cleaners, dental guards, disposable dental picks, braces care and dental repair.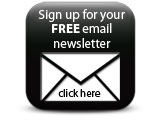 White Glo Sensitive Forte +
White Glo Sensitive Forte + is White Glo's first whitening toothpaste designed especially for people with sensitive teeth.
Gentle enough for daily use, the low abrasion formula has fluoride protection against cavities, and extra strength whitening properties. The formula uses calcium carbonate instead of cheaper silica to achieve notable results.
Regular use will whiten teeth, protect against plaque and fight tooth decay.
CLICK TO VOTE NOW