Pure Beauty Awards – Brand innovation
The Pure Beauty Awards 2014 celebrates the best in beauty – the most efficacious, exciting and innovative products launched over the past 12 months
VOTING CLOSED
Best DESIGN PACKAGING award
Firetrap for Him
Founded in 1991, the Firetrap brand is synonymous with edgy and urban UK British design of innovative and contemporary collections.
Energising Firetrap For Him blends sparkling citrus and fresh mint accents with warm touches of spice. A charismatic heart of ginger wrapped in jasmine and patchouli dries to reveal a woody base of sandalwood, musk and moss.
This 75ml EDT comes in a stylish and distinctive reusable keepsake tin.

LACOSTE L!VE
The LACOSTE L!VE flacon is edgy, strong and playful.
The cube is a clean and modern shape and with its minimalistic aesthetic and contemporary colours, this unexpected object could be seen in any art gallery.
The bold design with a subtle play of materials draws a unique and instantly recognisable envelope for this fragrance.

Josh Wood Guardian of Colour
M&S collaborated with acclaimed hair stylist and colourist Josh Wood on this exclusive range of 13 products, aimed at women with colour-treated hair, and DewGibbons + Partners' contribution included range naming, 2D design and sourcing pack structures.
DewGibbons + Partners spent time with Josh at his Atelier to get an understanding of his vision, to create an accessible yet premium product.
The packaging features a fresh, spring-like colour palette, contemporary font and a restrained, clean design.

Evoka
The packaging for the Evoka range sought to position the products at the highest end of the beauty category for customers in selective retail outlets.
Evoka looks to appeal to the customer by use of aspirational imagery depicting the richness of cultures around the world, which inspires curiosity and invites customers to experience the varied fragrances of these areas.
M&H Plastics produced a luxury finish for the packs, using recyclable square-edged boston round PET bottles, tubes and PET jars. These were then decorated with a matt lacquer upon which were screened the icons, logos and distinctive latitude and longitude varnish lines to evoke the travel element.

You & I One Direction
You & I is a brand new scent from One Direction that follows the success of debut fragrance Our Moment, the fastest selling fragrance of 2013.
The angled glass bottle is overlaid with a lilac panel outlined with a gold line, and finished off with a unique detachable charm for fans to treasure.
The box showcases two images of each band member separated by a web of converging golden lines framing the fragrance's name.

Ciaté London Beach House
Ciate's Beach House is the second seasonal house for the brand, housing the perfect summer paint pot edit for the season.
Customers can have their very own mini beach hut, complete with quintessentially British bunting, beach ball and lifesaver – seagull included!
Take a sneak peek through the Beach House windows to suss out the colours, or open the door to reveal the contents.
Japonesque Colour
Japonesque founder Karen McKay wanted to find a 'never-explored-before' packaging and finishing solution to make the Japonesque Colour cosmetics range really stand out.
HCP Packaging's Gel Technology was selected to render the range unique: every hand finished component is created with a unique blend of swirled gel, made from a specific formulation of epoxy resin and colour pigments, which are cured to an eye-catching, long lasting, hard shine.
Special colour combinations were created to differentiate the eye, lips, cheek and skin lines, to aid identification by the consumer.

Patisserie de Bain by Rose & Co
Patisserie de Bain is renowned for its pretty, vintage inspired packaging that stands out from the crowd.
Inspired by the love of a bygone era and the pastel hues of Parisian patisseries, the range includes delectable gifts in pretty pinks and pastels.
Available in delectable new fragrances including Sweet as Cherry Pie, Sugar Rose and Cranberries & Cream, these beautifully packaged gifts are all made in the UK.
CLICK TO VOTE NOW

CLICK TO VOTE NOW
SPECIAL INNOVATION award
Trevor Sorbie Rejuvenate Range
This regime targets the needs of fine or thinning hair with a unique collagen and peptide complex that helps to repair and strengthen the hair cuticle.
Collasurge, more commonly known as collagen, traditionally promotes skin flexibility, and works in the same way when applied to the hair, improving body, texture and manageability.
Meanwhile, conditioning active Keramimic 2.0 provides helps repair the most damaged areas of the hair surface.

The Bathory
The Bathory lets customers invent a customised bath soak, to help them feel relaxed, revived, sexy or whatever they fancy.
The innovative product is a fully customisable natural bath soak, backed by a digital experience that educates the customer about each ingredient.
Customers visit thebathory.com and choose from three luxurious mineral bases then select three organic essential oils, depending on how they want to feel. The soak is then hand-blended to order.

TRESemmé 7 Day Keratin Smooth System Heat Activated Treatment
TRESemmé Keratin Smooth System Heat Activated Treatment is designed to care and nourish hair from root to tip.
Featuring a first-to-market, new generation technology, the treatment is activated by using hair straighteners to provide a lasting salon finish that stays smooth for up to four washes.
The TRESemmé Keratin Smooth System Heat Activated Treatment is part of the brand's super premium 7 Day Keratin Smooth System range.

Elemis Pro-Intense Lift Effect Super System
A 30-day programme designed to reveal more lifted, firmer and shaped facial contours.
Powered by breakthrough technology that combines cutting-edge plant stem cells, nutrient-rich natural lipids and protective plant actives, this innovative system delivers an ultimate lift effect.
The four-step regime includes Pro-Intense Super Serum, Eye and Lip Contour Cream, Lift Effect Night Cream and Lift Effect Jowl and Chin Mask.

NIVEA In-Shower Body Moisturiser Nourishing Cocoa/Pampering Honey
NIVEA has extended its pioneering In-Shower Body Moisturiser range with two new indulgent scents, nourishing Cocoa and pampering Honey.
NIVEA In-Shower Body Moisturiser takes the hassle out of moisturising, allowing users to incorporate this beauty step into their daily shower routine.
The water-activated formula absorbs immediately, leaving a nourishing and caring film on the skin's surface. Simply apply, rinse, dry and go.

Philips Lumea SC1981
Philips Lumea SC1981, the most innovative device in the Lumea range, is a more compact and affordable hair removal solution for women who want to treat fewer or smaller areas of their body.
It uses IPL technology to prevent hair re-growth. It delivers great results and will last for over 100,000 flashes, providing over four years average use, and is up to £160 cheaper a year than salon waxing.
It is suitable even for women with lighter hair, to treat fewer areas of the body where the hair is dark enough.

Otostick Cosmetic Ear Correctors
Otostick is a quick and easy non-surgical solution for protruding ears.
The small, almost invisible silicone prostheses discreetly attach the ear a little closer to the head, and can remain in place for up to seven days.
The specially developed hypoallergenic adhesive stays put through showering and sleeping, but can be painlessly removed when required.

O'right Tree in a Bottle
Introducing the world's first certified carbon neutral shampoo, Tree in a Bottle; a professional grade, double-duty shampoo that not only cleanses and replenishes hair, but also gives back to the environment.
Tree in a Bottle can actually grow a tree after use, from the bamboo cap to the bottle and the seed pod, which are all made of 100% certified biodegradable materials.
When planted into the ground, the bottle will decompose into carbon dioxide and water. Aided by these nutrients, the Acacia Confusa seeds hidden underneath the bottle can sprout a tree.

Lee Stafford My Big Fat Bouncy Blow Out Brush
An easy to use, high impact tool that pads, lifts and gives instant back-combing results without tangling the hair.
The unique hot air styler sphere shape is patented to Lee Stafford and creates big fat hair with volume and bouncy curls.
You can easily remove the styling sphere head and use the tool as a hair dryer. The cool shot is perfect for setting styles into place.

Tweezy
Tweezy is a revolutionary globally-inspired facial hair removal product combining the art of 'threading' into a physical device.
Durable, reusable and portable, it provides gentle, effective DIY hair removal at a fraction of the cost and time of conventional hair removal procedures.
It is intuitive and easy to use with a simple bend and twist action. It is suitable for women and men of all ages, hair and skin types.               
CLICK TO VOTE NOW

CLICK TO VOTE NOW
Best new BEAUTY brand
Velvet Bliss Eyelashes
Velvet Bliss uses handmade, guaranteed cruelty-free 100% Siberian fur eyelashes that have been sterilised but otherwise not chemically treated.
The hand tied eyelashes offer maximum comfort and ease of application and have an invisible seam, making them virtually undetectable while adding a glamorous effect in a natural way.
Single lashes are available in addition to strip lashes, in four lengths from short to extra long.

Su-Man Skincare
Su-Man Skincare is the creation of dancer, shiatsu master, Pilates practitioner and facialist turned skincare pioneer, Su-Man Hsu.
Su-Man's mission was simple – to create a skin care system that replicates the benefits of her legendary Skin Reborn Sculpting Facial, takes the best of the two worlds she grew up in (Asia and the West) and brings together the wisdom and practices from her rich life's journey.
The result is an uncompromising anti-ageing system based on wonder antioxidants, dragon's blood extract and rosehip oil, to repair and protect the skin against ageing.
Nanshy
The idea behind Nanshy's range of make-up application tools is simple: "To help as many people as we can enhance their beauty and appearance for an even better look."
The range of high quality tools is 100% cruelty-free, offers tremendous value for the price, and is designed to give consumers professional results.
Nanshy offers 100% cruelty-free vegan synthetic brushes and brush sets with ergonomic handles, as well as sponges and storage.

Face Matters Skincare Range
Face Matters is a luxurious skin care range with a potent mix of highly-active botanical oils blended with pure organic mineral silicon to stimulate the production of collagen.
Sally Curson, a facialist with over 20 years' experience, formulated the range after suffering from stress-related rosacea. Her anti-ageing formulas produced outstanding results in just four weeks in independent skin trials.
The range includes Morning Moisture Cream Anytime Cleanser, 24/7 Balm and Evening Elixir, and a percentage of profits from each sale is donated to Refuge.

Eve Snow London
Eve Snow London is one of the fastest growing nail lacquer brands thanks to its inclusion of nourishing ingredients and vitamins such as argan oil, vitamin E and gingko biloba, for healthier nails, better colour and shiny, longer-lasting manicures.
Eve Snow London set out to create a more nourishing, natural collection of nail polishes that act as a nail detox for consumers recovering from feather, gel and/or acrylic manicures.
The range includes two formulated colour collections: the original 3-free formula and the new 6-free formula, which is free from even more toxins, treatments and polish removers.

Pretty Athletic
Pretty Athletic is the first skin care brand designed for female fitness enthusiasts. With products that help to reduce redness and rehydrate, the range leaves post-workout skin looking and feeling fabulous.
Each product has been designed to soothe and cool skin after exercise, with a synergistic blend of botanical plant oils and extracts like soothing aloe vera, nourishing rosehip oil and witch hazel to tighten pores.
The range contains no parabens, silicones, mineral oils, dyes, PEGs or sulfates, is made in England, and features sleek, sporty packs that are easy to fit in a gym kit.

Urban Retreat Skincare
Urban Retreat's seven-step daily skincare range was created following a year-long exercise listening to its loyal customers and experienced therapists.
The range was developed by Creative and Brand Director, Reena Hammer, who identified that clients were looking for a core range of products to use at home.
It combines the knowledge gained in product formulation, spa experience and retail, teamed with elements of Reena's favourite bio-active natural ingredients and essentials oils.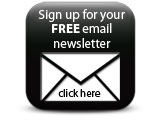 Make-up by HD Brows
HD Brows has unveiled its rebranded and extended beauty offering.
The 76-strong collection boasts a comprehensive portfolio of premium products within brow, eye, skin, lip and accessory categories.
Each product is cased in luxurious, high-gloss packaging fully representative of the forward-thinking beauty brand.
CLICK TO VOTE NOW

Companies