Pure Beauty Awards – Retail innovation
The Pure Beauty Awards 2014 celebrates the best in beauty – the most efficacious, exciting and innovative products launched over the past 12 months
VOTING CLOSED
Retail INNOVATION award
Elemis Skin Lounge
The Elemis Skin Lounge at Debenhams Oxford Street as a haven in an environment where customers need it most. Unique massage techniques are combined with natural active formulations for maximum results.
Escape from the pressures of everyday life in a place of tranquility, while experiencing Elemis' clinically proven, hour-long advanced facials and expert body therapies.
A team of highly experienced therapists take customers on a journey of discovery while nurturing their wellbeing, achieving results specific to them.

MuradSpace counter concept
MuradSpace is a unique retail environment designed by Murad, Inc., the modern clinical doctor's brand synonymous with high-performance, science-based products and services.
MuradSpace offers consumers the opportunity to experience a skin health assessment inspired by the consultations world-renowned dermatologist and Murad Founder, Howard Murad, M.D.,  gives his patients.
Customers can receive a complimentary Skin Health Assessment featuring YouthCam, a skin analysis system that measures five key skin health markers; personalised product recommendations; and Murad facial treatments incoporating professional-strength products, 

LoveLula Boutique
LoveLula Boutique is an online marketplace at award-winning website lovelula.com that lets fledgling brands offer their products directly to LoveLula's 100,000 customers.
Participation gives brands the leverage of LoveLula's ever-expanding worldwide customer-base; targeted marketing activity and well-established systems such as free worldwide delivery, freephone ordering, a generous loyalty scheme; and dedicated customer service and skincare advice.
From the customer perspective, the Boutique is all about choice, vastly expanding their natural and organic horizons – with the assurance of all products being vetted by the LoveLula team.

Mayfair & Grace
Mayfair & Grace (formerly Pink Box Cosmetics) is an online cosmetics department store born in 2013 that offers luxurious beauty and grooming brands, and a diverse range of organic products.
Born from the annoyance of receiving their favourite products in battered brown boxes, the Mayfair & Grace team decided to take customer service one step further.
It prides itself on giving customers the best possible service, including free UK delivery over £35 and products presented in gift boxes as standard.

M&S Beauty Concept
M&S Beauty, the in-store and online dedicated beauty department offering leading niche beauty brands from Europe and the USA alongside M&S own beauty brands, is now widely available at selected stores nationwide.
Service and customer advice is a key part of the beauty department. Expertly trained beauty advisers offer specialist and impartial advice to customers.
All beauty advisers are specially selected and undergo an intensive training programme specifically designed by industry experts. This includes skin care, hair care and make-up training, skin analysis and practical make-up application for all occasions.

The Bathory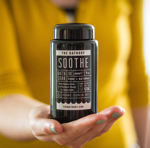 The Bathory lets customers invent a customised bath soak. They choose from three luxurious mineral bases then add three essential oils, dependent on how they want to feel.
While the customer feels they have invented a bespoke product, behind the scenes the team has worked out a perfectly balanced formula for every combination of ingredients, to ensure each one smells amazing.
Each invention is hand-blended to order using pure, premium quality ingredients from sustainable sources, and organic where possible. The Bathory will soon open its first pop-up store where customers will be able to mix, smell and invent their own bath products in person.

Adore Naturals
Adore Naturals is a unique online store offering handmade natural products produced by UK-based artisans.
Each brand is carefully selected to ensure products are natural and handmade at source using only quality ingredients from nature. The makers are passionate about natural skincare and safely guard their incredible recipes.
The store continues to add new brands regularly, developing links across the country and bringing these regional, incredible makers to the national market.
CLICK TO VOTE NOW

CLICK TO VOTE NOW
Best STORE DESIGN
Tesco Beauty World Stores
The way customers shop beauty at Tesco has changed dramatically. No longer do they simply shop for shower gel and toothpaste in the same way they shop for beans; they now get treated to a whole world of beauty in selected Tesco stores.
As well as being able to purchase stunning brands such as Korres, Clarins and YSL, customers can shop in a department store style environment, with expert help on hand and Regis salons for last minute beauty treatments.
Tesco Beauty World Stores offer an array of exciting and exclusive offers; brand-trained beauty consultants for cosmetic counters; and dedicated advisors in self-select areas, as well as 'Test & Play' areas.
Cheeky Parlour
The Cheeky Parlour is a creative new hangout for the fashion forward in need of an instant beauty hair and nail fix. This East London social hot spot features a Selfie Studio for beauty junkies to capture their new look.
The Cheeky Selfie Studio is a unique space where customers can digitally capture their individual styles with a Cheeky selfie, before sharing it via social media.
Complete with professional photography equipment and lighting. Cheeky customers can also connect their smartphone to the kit and create stop motion, cinema graphs and video content such as Vines and Instagram, -turning the Cheeky Parlour into a captivating online experience.
MuradSpace counter at John Lewis, Kingston
The first-ever MuradSpace counter to launch at John Lewis is in the Kingston store, and was specifically designed as part of a £7m refurbishment project for the store's beauty department.
The counter offers consumers the opportunity to experience a skin health assessment inspired by the consultations world-renowned dermatologist and Murad Founder, Howard Murad, M.D., gives his patients. It also carries all of Murad's 12 solution-based skincare categories and offers.
Clients who visit the counter can receive a complimentary Skin Health Assessment featuring YouthCam, a state-of-the-art skin analysis system exclusive to MuradSpace counters. The end result is a personalised product recommendation.

Indulge Fragrance Boutique
Indulge Fragrance Boutique is designed as a 'walk in wardrobe' of fragrances to put the customer at the centre of a luxurious, sensual experience.
Colour changing lighting and bespoke dressing table and feature units can flex to host events and high volume peak trading, while wall bays celebrate the art of the bottle, with a featured tester for every fragrance next to the brand's imagery to enable easy access sampling.
Brand advertising campaigns are delivered via large digital screens.

Rose & Co Apothecary, Haworth
Rose & Co is a unique, eclectic creation of Victorian luxury and modern-vintage, nestled in the heart of Bronte Country. Originally a druggist's house and dispensary, designer and entrepreneur Caroline Rose has transformed the shop to its Victorian splendour. 
The shop is filled to the brim with Caroline's own ranges of handmade beauty products and vintage-inspired fashion, which sit alongside carefully sourced gifts and treats, and displays of antique bottles and packaging.
The beautiful window displays at Rose & Co never fail to catch the eye, whether decked out in Victoriana glory, or as a show-stopping winter wonderland.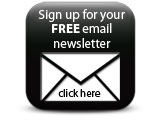 Beauty Studio by Superdrug
The first Beauty Studio by Superdrug store opened in Cardiff's St David's Centre, offering a seamless combination of product and beauty services, with service at the store's heart.
Customers will find brow threading, lash extensions and tinting, piercing, manicures and nail printing as well as Hairspace: an in-store hair salon and blow dry bar.
The store also introduces new beauty brands to Superdrug such as Butter London, Freeze Frame and Tommy Guns, while fragrance lovers will find a new self-select area with perfumes from brands including Prada and Marc Jacobs. The store also offers digital elements to engage and inform the customer, helping them choose the right products for them, and sharing their new look with the #selfie catwalk.
CLICK TO VOTE NOW

Companies