Purearth launches a Botanical Mist with rare Blue Lotus and Sambac
Purearth's Sambac Botanical Mist is a synergistic composition of 100% natural, steam-hydro distilled flower hydrosols of jasmine, rose and sensual blue lotus.
Belonging to the Nymphaea species, blue lotus is a rare plant source of natural alkaloids - aporphine and nuciferine, known to induce a mild sense of euphoria and relaxation.
With a history as an opiate substitute, it is a natural painkiller and an anxiety reliever.
Jasmine Sambac and Rose promote cellular regeneration, tightening pores and acting on pollution stressed skin.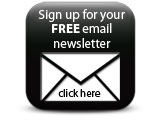 Purearth hand fills and houses the mist into beautiful violet glass apothecary bottles to protect the bioactive energy of this beautiful mist.
Featured Companies