Quality & Regulatory Director – Dubai – 420-450,000AED
Work for a global cosmetic brand overseeing the cosmetic regulations and quality in every market
Are you an experienced Quality & Regulatory professional ready to join a major player?
Do you have experience working with global cosmetic quality and regulations?
You understand consumer goods regulatory, quality & technical functions, you have a Degree in Cosmetic Science, Pharmacy, Chemistry, Biology, Biochemistry or other life sciences. Knowledge of FDA, EU, GSO, ACD regulations, experience and passion for colour cosmetics.
This is a key position with a global cosmetic brand overseeing the cosmetic regulations and quality in every market. You will act as direct liaison and manage all global quality and regulatory requirements and protocols between Research & Development, our distributors, retailers and consumers.
You will ensure the appropriate licensing, registration, marketing and legal compliance of our cosmetic products, liaising with various functional groups, regulatory agencies and bodies across the world.
You will audit and qualify current and potential suppliers, manage product specifications, methods of manufacture and quality assurance throughout the supply chain, including stability and compatibility testing.
To succeed in this role you must have strong organisational and presentation skills and the ability to manage multiple projects. You will need to nurture relationships with government officials so excellent judgment, tact, diplomacy and flexibility is essential.
Experience of working in the Middle East region is desirable. Some travel will be required with this role.
If you are ready for your next step apply today.
(Ref AE1177).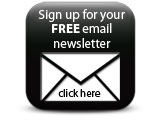 Email your CV to ae@arthuredward.co.uk or contact:
Heidi Bannister 01183 778 393 / 07747 792 272 / heidib@arthuredward.co.uk
Ana Filipa Calado 07792 958 152 / filic@arthuredward.co.uk
Melissa Shifrin 07803 504 100 / mels@arthuredward.co.uk
Holly Stanley 07384 256 771 / hollys@arthuredward.co.uk
Ben Ford 07710 392 825 / benf@arthuredward.co.uk
Christina Krajewski 07342 883 457 / christinak@arthuredward.co.uk
Joseph Bannister 07546 435 243 / joeb@arthuredward.co.uk
Featured Companies