Rahn launches PROTEOLEA
A new Source of Strength to rebalance the signs of time
It is often when consumers observe the first signs of ageing in their face that they become concerned about the ageing of their skin. PROTEOLEA® counteracts those first signs of time in a unique and innovative way.
Olive Leaf Extract with Oleuropein activates the Proteasome, the natural recycling system of skin cells which slows down with age. Excessive cellular waste such as oxidised Proteins can be degraded more efficiently. Extract from Chinese Date (Jujube) enhances the antioxidative defence system of the skin, preventing the formation of oxidised Proteins. Well known for its tonic properties, Jujube extract provides dull and tired skin with a new burst of freshness.
The polysaccharide Levan builds a tightening film on the skin. PROTEOLEA® markedly improves various symptoms of premature skin ageing such as skin roughness, hydration and reduced cell renewal, and rejuvenates the appearance of the eye area by six years within four weeks.
Scientifically proven effects
• Activates the Proteasome (in-vitro study)
• Improves stress resistance (in-vitro study)
• Slows down cellular skin ageing (in-vitro study)
• Improves skin hydration, skin roughness and skin cell renewal (in-vivo study)
• Rejuvenates the eye area by 6 years within 4 weeks (in-vivo study)
• Perceivably counteracts the signs of ageing (controlled user test)
Active Ingredients
Olive Leaf Extract
• Contains Oleuropein
• Activates Proteasome
• Delays cellular skin ageing
Jujube Extract
• Contains valuable Jujubosides • Strengthens the antioxidative protection system • Tonic to strengthen and revitalise the skin
Levan
• Polysaccharide containing Fructose molecules • High molecular weight • Creates a firming and moisturising film
Mode of action
Olive Leaf Extract with Oleuropein strengthens the Proteasome and improves the natural recycling process in the skin cells. The cellular decline in Protein can be reduced again. Extract of Jujube strengthens the skin's antioxidative defence system and can even ensure that cellular Protein decline does not occur in the first place. As a tonic, Jujube strengthens the skin and ensures a burst of freshness. The high molecular weight polysaccharide Levan creates a tightening film on the skin.
PROTEOLEA® activates the Proteasome (in-vitro study)
Aim: To demonstrate that treatment with PROTEOLEA® leads to Proteasome activation.
Method: A test substrate is degraded to a fluorescent product via Proteolytic Proteasome activity. Light intensity is then measured.
Implementation:
Human Keratinocytes were incubated with the Olive Leaf Extract contained in PROTEOLEA® or Oleuropein (Control). Proteasome activity was measured after 24 hours.
Result: The treatment with Olive Leaf Extract from PROTEOLEA® doubles the activity of the Proteasome. Damaged Proteins can therefore, be degraded more effectively.
PROTEOLEA® rejuvenates the eye area (in-vivo study)
Aim: To demonstrate the anti-ageing effect (in years) using a regression line.
Method: Measurement of the wrinkle depth using Primos.
Implementation: 80 female volunteers; 31–50 years old, 4 age groups; measurement of wrinkle depth on Day 0; calculation of regression line; 2x daily application of a gel with 3% PROTEOLEA® (groups 41–50 ys); measurement of wrinkle depth on Day 14 and 28; determination of skin rejuvenating effect: Wrinkle depths of Days 14 and 28 are allocated to a particular age by means of the regression line. The anti-ageing effect is calculated: Age d28 – Age d0 or Age d14 – Age d0.
Result: PROTEOLEA® has an anti-ageing effect of 5–6 years after 28 days application.
The application of 3 % PROTEOLEA® provides an anti-wrinkle effect of up to 17 % after 28 days. The maximum reduction was 30 %. The wrinkle reducing effect can be seen in the pictures with the naked eye.
Application and processing information
Anti-Ageing products for face and body. Suitable for O/W and W/O emulsions, gels and lotions. PROTOLEA® is water soluble and should be processed at temperatures < 50°C. Due to its composition PROTEOLEA® shows a tendency to product darkening. This can be prevented by addition of 0.05 – 0.2 % sodium sulfite.
Recommended use level
1– 5%
INCI names
EU: Glycerin, Aqua, Levan, Decyl Glucoside, Olea Europaea Leaf Extract, Phenethyl Alcohol, Zizyphus Jujuba Seed Extract
USA: Glycerin, Water, Levan, Decyl Glucoside, Olea Europaea (Olive) Leaf Extract, Phenethyl Alcohol, Zizyphus Jujuba Seed Extract
Japan: Glycerin, Onsen-Sui, Levan, Decyl Glucoside, Olea Europaea (Olive) Leaf Extract, Phenethyl Alcohol, Taisou Ekisu
Preservation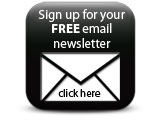 None
Featured Companies