Regulatory and Technical Services Manager
Manage the Technical Services team
Surfachem is looking for a Regulatory & Technical Services Manager to manage our Technical Services Team.
The role will be responsible for achieving a high level of technical knowledge related to all of the chemical products that the company supply and to achieve a high level of regulatory knowledge in all business and geographic sectors that the company operate in.
Duties & Responsibilities
To manage the Technical Services team.
Answer all technical enquiries regarding products and formulations
Be aware of all existing and new legislation relating to our business sectors and provide resource to ensure the company is equipped to deal with any actions of the legislation that may affect them.
Ensure our technical service and quality promotes the approval of the company's products
Manage all changes in specifications and safety data sheets (SDS) so that supplier's products are updated and trade named products are updated accordingly, and all customers are notified of changes in specification and SDS
Ensure that all new products are set up in the correct manner, and all documentation is correct and accurate.
Liaise with other departments where necessary to introduce new products into our business.
Ensure the CRM is kept up to date with relevant technical information allowing speedy responses to technical enquiries.
Ensure SDS system is the most comprehensive it can be. To evaluate other software with the view of updating both our SDS and software.
Ensure all technical coordinators /technical administration staff and technical compliance staff are trained to carry out their responsibilities, and are assessed that they are meeting their objectives and responsibilities.
Work closely with other departmental managers, staff and directors to ensure that technical and regulatory knowledge is shared and disseminated for the progress of the business
Maintain supplier's specifications and health and safety data sheets for all products within our CRM.
Project the technical image of the company at all times in a professional manner.
Essential Skills, Experience & Knowledge
Skills
Chemistry Degree or Equivalent – Essential
Regulatory Qualification – Essential 
Communication Skills – Essential
Presentation Skills – Essential
Full Driving Licence – Essential
Outgoing personality – Essential
Experience
Team player - Essential
Working in chemical/science environment – Essential
Knowledge
Chemical Knowledge – Essential
Computer Literate – Essential
Details of Employment
Salary: Excellent salary and benefits package
Location: Leeds City Centre
Permanent / Full-time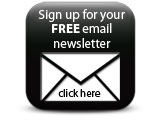 To apply for this role, please apply with an up to date CV detailing how your experience matches the requirement of the role to recruitment@Surfachem.com
Featured Companies