RoC skin care collaborates with Thandie Newton to promote For Your Age campaign
Telling women they look good 'for their age' undermines their self-esteem, according to the French skin care brand
French skin care brand RoC has launched its For Your Age campaign in partnership with British actress Thandie Newton.
The campaign comes after market research consultancy, Wakefield Research found that the majority of 40+ women were offended when told they looked good for their age.
RoC wants to shift the vernacular of "she looks great for her age" to "she looks great".
"Concerns pertaining to the skin are rarely just physical – there are powerful mental and emotional factors that can also come into play," said Dermatologist Dr Elizabeth Hale.
"I'm always amazed how frequently my patients' skin care concerns or insecurities are triggered by a passing comment or misguided compliment.
"There's no question: when it comes to matters of age and skin, words matter."
Even The Pursuit of Happiness star has felt categorised, she said: "It's natural for society to organise people into categories, which only leads to being told how we should look and feel.
"But the reality is age shouldn't be a barrier to asserting our emerging uniqueness as women.
"The fun is figuring out who our best self is, loving the journey and fearlessly progressing toward the destination."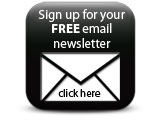 Women can join RoC and Thandie Newton in their campaign by sharing examples of compliments they've received using #ForYourAge on social media.
Companies