SILKE London launches hair wraps
Silk wrap conditions hair while consumers sleep
SILKE London has launched, bringing its Hair Wrap (£45) to the UK market. The 100% silk headpiece is said to cocoon the hair, protecting against breakage and split ends.
Maria Sotiriou, Founder at SILKE London, explained: "We are currently locked into 'The Decade of Damaging Hair Cycle'. Electrical hair appliances cause damage to the hair, which then requires more styling to look its best and so continues. I want to brake the cycle, empowering women with the products and tools they need to love and respect the hair."
The wrap also glides flatly against the hair cuticles, preventing the abrasive movements that cause frizz during sleep. Made from pure silk, the headpiece contains naturally occurring amino acids to moisturise and repair hair.
Regular use of the wrap is said to provide the hair with the best conditions to grow and by spreading the hair's oils from scalp to tip it can extent the amount of time between washes. The wrap can also preserve a blow dry or other styling.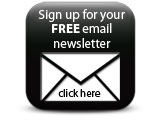 SILKE London Hair Wraps will be available online from May onward.
Companies