SK-II empowers women to fight age-related pressures with #INeverExpire campaign
The skin care brand is teaming up with inspiring women including Marvel star Chloe Bennet to change the conversation around ageing
From left to right: actress Chloe Bennet, journalist Elaine Welteroth and GirlBoss founder Sophia Amoruso
SK-II, the Japan-based skin care brand, is encouraging women to challenge societal pressures around ageing and live their lives on their own terms with its latest campaign.
The brand's #INeverExpire campaign has kicked off with a series of videos featuring five inspiring women from different walks of life, who discuss their own experiences of age-related pressure in a bid to open up conversation.
Showing how social stigmas around ageing affect women everywhere, the clips feature actress Chloe Bennet; journalist and former editor-in-chief of Teen Vogue Elaine Welteroth; fashion blogger Aimee Song; DJ and producer Lauren "KITTENS" Abedini; and CEO and founder of GirlBoss Sophia Amoruso.
Bennet, star of Marvel's Agents of S.H.I.E.L.D., said: "Age pressure exists all over the world, whether you're in Asia, the US or anywhere else. There's this unwritten timeline for women that's imposed by society.
"But ultimately, we each have a voice deep down that tells us what we really want and should do for ourselves – that's what we need to listen to. It's time to change the conversation."
The campaign is part of the P&G-owned brand's ongoing #ChangeDestiny initiative, which went viral in 2016 with its Marriage Market Takeover short film.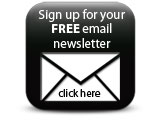 The film highlighted the issues of 'leftover women' – unmarried women in their mid-to-late twenties – in China and the pressure they face from their families to settle down.
Companies