Sao Paulo bans cosmetics animal testing
The states becomes the first in the Latin American country to issue the ban on cosmetics
It was announced today that (January 23) that Governor Geraldo Alckmin has signed a bill prohibiting the testing of cosmetics on animals in the state of São Paulo, Brazil.
This makes São Paulo the first state in the country to issue the ban on cosmetics companies based there testing both ingredients and finished products on animals, affecting more than 700 companies.
The move follows in the footsteps of the EU, India and Israel who have already imposed the ban. Organisations like Humane Society International (HSI) hope that countries such as Australia, New Zealand and South Korea who are currently debating the prohibition, will follow suit.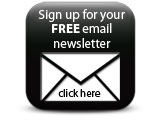 HSI's Be Cruelty Free Campaign Manager, Helder Constantino, had this to say: "The ban is great news and sends a strong signal to the Federal Government to ban cosmetics cruelty nationwide. We applaud the groups in São Paulo who have fought hard for this victory for animals. Let this be the first step towards the whole of Brazil being cruelty-free."