Schwan Cosmetics opens new Tennessee headquarters
New factory merges existing US facilities
German colour company Schwan-Stabilo Cosmetics has opened its new production facility in Murfreesboro, Tennessee, US. The $40m factory will produce colour pencils for eyes, lips, face and brows, for Schwan's international partners.
The company's existing facilities in Piscataway, New Jersey, and Lewisburg, Tennessee, are reaching the end of their natural life and production will now be consolidated into the Murfreesboro site. The Lewisburg site bid for, but failed to secure, the contract.
As well as manufacturing, the new building will also act as the US headquarters for Schwan Cosmetics, housing cross-function teams for corporate administration, R&D, distribution and employee amenities.
The new building measures 173,000 sqft features post-modern architecture intended to be a visual embodiment of the company's values, according to the company's General Manager, Dr Jörg Karas. "The new facility showcases an attractive state-of-the-art building. Our intention is to convey a distinct and honest message to our customers, employees and neighbours. The first impression of our premises is an important factor in Schwan's brand position and is one of the groups' main goals," he said.
The facility has highly automated production processes, according to Schwan, and is designed to provide ease of maintenance while still meeting FDA standards. Schwan has also incorporated high-performance construction and energy efficient systems in a bid to be more environmentally conscious and sustainable.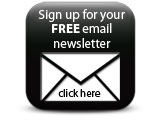 The new site will employ 350 people, including around 200 from the Lewisburg site. "As a newcomer to the Murfreesboro area, we are looking forward to being a good community steward, providing a progressive work environment and building strong relationships within the community for decades," said Holli Montgomery, Managing Director for Schwan Cosmetics US, at the factory's opening ceremony.
Featured Companies