Schwarzkopf sponsors Loose Women
Schwarzkopf Color Mask will feature in a number of idents to be aired during the chat show
Schwarzkopf Color Mask will sponsor ITV's Loose Women when the new series begins in January 2014.
Focusing solely on the permanent hair mask home colourant range, the fully integrated sponsorship package, which includes broadcast, online, mobile and licensing elements, was negotiated by ITV Commercial and MEC on behalf of Schwarkopf's parent company, Henkel.
The TV commercial idents, produced by Signal TV, will air during the daily chat show, which gives a women's view of the news and showbiz stories of the day and provides plenty of outspoken opinions, lively debate and laughs. The series achieved its peak audience of 1.7 million viewers in January 2013 and is produced by ITV Studios.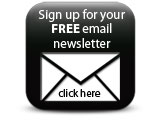 Ben Haxworth, UK Marketing Director for Henkel Beauty Care, says: "Schwarzkopf Color Mask is a perfect brand fit for Loose Women and we are confident that this multi-platform sponsorship agreement will provide a high level of targeted consumer engagement and brand integration. This sponsorship with ITV is a natural extension from the successful campaign we embarked on earlier in the year."
Companies