Scrubd phases out 'dirty plastic' with sugarcane packaging revamp
The eco-friendly alternative is said to capture CO2 from the atmosphere and reduce greenhouse gases
Male grooming brand Scrubd has revamped its skin care packaging to sport an eco-friendly alternative.
The brand's 4-sku Energising range has been rehoused in renewable sugarcane packaging that is said to be lightweight and fully recyclable.
The sugarcane is supplied by Brazilian petrochemical firm Braskem, which is said to capture CO2 from the atmosphere during its production, helping to reduce greenhouse gas emission.
When asked why the brand opted for sugarcane packaging instead of post-consumer recycled plastic (PCRP), Scrubd's CEO Darren Williams told Cosmetics Business it was based on practicality for an indie brand.
"With regard to PCRP, this is down to the 'minimum extrude' or order quantity," he noted.
"With most packaging suppliers who produce PCR, this number is ~25,000. For sugarcane packaging it's ~10,000, making life much easier for an indie brand."
He added: "Another factor that made sugarcane more appealing is that it can be made clear, whereas PCR cannot, and we wanted that option for the future."
Despite costing the firm 15% more to use sugarcane than traditional "dirty plastic", Williams said it is one of the Scrubd's priorities to do its bit for the environment.
"It is 15% more expensive to use sugarcane packaging than using standard 'dirty plastic', which is obviously a huge hit for a growing business," he added.
"However, as one of Scrubd's big priorities to be as environmentally conscious as possible, we have made this decision and are extremely happy to have found a more sustainable answer to packaging, with far lower greenhouse gas emissions attached to it.
"We're overjoyed to be producing a fully recyclable product and to be doing our bit for the planet."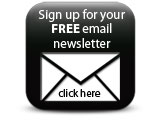 Scrubd has also cut excess packaging from its Organic Soap Blocks to include one covering of recyclable paper.
Companies