Sederma – Breaking news
Sederma Legance has won the 2012 European New Product Innovation Award
We are pleased to let you know that Sederma has been awarded by Frost & Sullivan with the 2012 European New Product Innovation Award for its product Legance, anti-ageing for leg care.
From left to right: Gary Jeffery, partner and head of UK operations, Frost & Sullivan; Olga Gracioso, head of marketing and communication, Sederma; Helene Hine, marketing manager sun care and biotechnologies, Croda Europe; Kevin Gallagher, president, Croda Inc
This highly select Award, based on Frost & Sullivan's unique TEAM Research methodology, highlights the achievements of companies who deliver excellence and best practices in their respective industries.
The selection of this Award comes through in-depth interviews and primary market analysis conducted by the industry analyst team and is based on four criteria: efficacy, technology, consumer benefits and potential market penetration.
Indeed Legance, produced by an environment-friendly technology (super critical CO2 extraction), is the first of its kind in the market to be designed to provide anti-ageing benefits especially for the legs.
Frost & Sullivan's competitive benchmarking confirms that with proven scientific evidence, cost effectiveness and high efficacy, Legance is best poised to penetrate the leg care market, a niche developing segment of the personal care market, which currently lacks an ingredient targeting such challenges.
Sederma is proud of this unbiased, third-party recognition, proving its capacity and willingness to deliver its customers with cutting edge innovative products that best match the current expectations and needs of the market.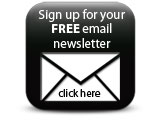 For more information, please contact your local sales representative.
Featured Companies
See also