Sens8ate Skincare Botanicals launches in the UK
The premium, vegan-friendly skin care brand, redefining natural and ethical beauty products
London based Sens8ate Skincare Botanicals has launched in the UK with a range of premium and natural, vegan-friendly products, blended with the finest botanical ingredients and superfood oils that are crafted to nourish, hydrate and revive the skin.
The packaging is also beautifully refreshing with all bottles and jars made of luxurious porcelain glass with genuine bamboo and ashwood lids.
The brand have also gone the extra mile with the most unique boxes made of real birchwood, proving that skin care can be sustainable.
Embodying consumer ideals of products that look great, work effectively on the skin and are kind to the environment, Sens8ate Skincare Botanicals have ranges which are infused with mother nature's supportive elements, offering products which are over 95% natural, without compromising on the quality and potency of the botanicals.
Not only that, Sens8ate Skincare Botanicals are committed to ensuring that their premium ranges contribute to safeguarding the environment for future generations, creating products which are not only loving and gentle to the skin, but also to any life form.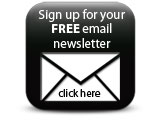 Prices start from £24.99 and are available from www.sens8ate.com.
Featured Companies