SenzaGen reveals cruelty-free cosmetic allergenics test
New test said to offer manufacturers accurate assessment in compliance with the EU's REACH regulations
SenzaGen, a Sweden-based privately owned biotech company, has revealed its latest test for determining the allergenic effects of chemical substances, which is claimed to be a highly accurate alternative method to animal testing.
The company's GARDpotency test is a gene-based test carried out in vitro.
A research group at Sweden's Lund University conducted a scientific evaluation of the test.
Led by Malin Lindstedt, Professor and Senior Lecturer at Lund's Department of Immunotechnology, the group identified 52 biomarkers, which are able to quantify the allergenic effect of a chemical substance with high accuracy.
Researchers at Lund University evaluated SenzaGen's GARDpotency test
Anki Malmborg Hager, CEO of SenzaGen, said: "The results of this scientific evaluation underline the fact that GARDpotency has the potential to revolutionise the testing of the chemicals we come into contact with in our daily lives.
"A significant advantage of GARDpotency is that it enables existing animal-based methods in regulatory testing to be replaced, in line with the EU's REACH regulation."
The REACH regulation prohibits allergy testing of cosmetics on animals, and requires animal-free testing methods where available.
This means that chemicals classified as allergenic must also be tested for potency without the use of animals.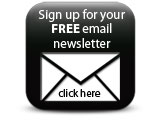 SenzaGen hopes that its GARDpotency test will help manufacturers meet the challenges of these regulations by offering an accurate and animal-free method of testing chemicals.
Companies