Seppic exposes for the first time at Make up in Paris a new range of innovative make-up textures!
Colour Cosmetics | Ingredients
Make-up and skin care markets are currently bluring. Above the covering effect on the skin, consumers are expecting from their foundation additional benefits such as skin hydration and protection against external exposure.
The bluring between make-up and skin care also implies a change in formulation types: for a long  time almost exclusively made of water /silicone formulas, foundations textures are now supposed to be more natural with a skin feel closer to skin care products ones. Brands develop more O/W tinted textures that implies the use of new hydrophilic pigments.
Discover in particular the "Nude fluid foundation": a very fluid oil/water emulsion using hydrophilic pigments and obtained thanks to Fluidifeel Easy, Seppic latest emulsifier.
Emosmart L19 provides a light skin feel. Emosmart L19 is a range of liquid emollients, readily biodegradable that offers a broad sensory pallete from light and powdery skin to extra-comfortable afterfeel.
Sepimax Zen stabilises this fluid formula. Produced using a disruptive innovation patented by Seppic, Sepimax Zen is a next-generation thickening, stabilizing and texturizing powder polymer.
It has a MAXimal resistance to electrolytes and can be used to formulate with greater creativity and peace of mind.
Sepimax zen is the perfect polymer for building the "chassis" of formulations and addressing the challenge of stress-inducing and difficult active ingredients. It forms transparent gels with a velvety, rich and elegant feel. It is versatile and can be used in both skin care hygiene products and colour cosmetics.
The foundation also contains actives that bring various customer benefits:
Aquaxyl intensely moisturizes your skin. Aquaxyl, the power of a patented sweetened combination, optimizes the skin's hydrous flow.
Its mechanism of action identified by cosmetogenomics, controls water circulation and reserves.
"Anti-dehydration shield" action: Aquaxyl reinforces the synthesis of essential lipids and proteins involved in the organisation of the corneus layer.
Ephemer brings an immediate and long lasting antioxidant effect to the foundation. An Active ingredient from ephemeral macroalgae cells for a long lasting anti-aging effect.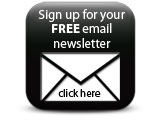 Sakadikium protects the skin against aging and blue light. Concentrated extract of sugars from the rhizomes of Hedychium coronarium, Sakadikium offers wide skin benefits. It acts as a multiprotector when exposed to blue light, photoaging due to UVA expose prevention, and pollution.
Companies