Shiro launches natural oil-absorber for scalp
Oriental Scalp Clay (£45) from Shiro is a mask for the scalp that deeply cleanses hair roots of excess oil and dead skin. This action, says the brand, is thanks to the excellent absorption power of clay. Oriental Scalp Clay contains volcanic ash, calming rosemary leaf, cedar and mint extracts, and hydrating argan oil.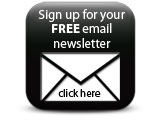 The liquid treatment can be used in the shower or on its own as a pre-wash. Shiro recommends using the product two or three times a week to reduce product build-up and increase blood circulation around the scalp.
Companies