Shiseido acquires personalised foundation company MATCHCo
The California-based company's app lets consumers scan their skin at home in order to blend a custom foundation
Japanese beauty giant Shiseido has acquired MATCHCo, a California-based technology company that provides consumers with personalised foundation via an app.
The acquisition represents a step forward in Shiseido's strategy to be able to respond to consumers' demands quickly.
MATCHCo, which has an engineering team in Palo Alto and a marketing and operations hub in Santa Monica, lets app users scan their skin through their smartphones before collecting the data to individually blend a custom foundation.
Today our MATCHCo customer experiences her own bespoke foundation individually made to match her skin tone from the comfort of her own phone, but this is just the beginning.
With MATCHCo on side, Shiseido hopes to be able to increase its focus on customised cosmetics, advance digital technologies aimed at skin measurement and analysis, expand direct marketing and improve consumer marketing with insight gathered via direct contact.
"Creating innovations is an area of special strategic focus for Shiseido Group," said Shiseido CEO Masahiko Uotani. "We look forward to offering more unique value to consumers around the world. This will now be made possible through accelerated innovation in rapidly evolving digital tools and customised products."
MATCHCo will become part of Shiseido's Global Makeup Center of Excellence, led by Jill Scalamandre, based in New York.
Andy Howell, Founder and Chief Strategy Officer of MATCHCo, added: "As part of the Center of Excellence, we look forward to collaborating with the brands in Shiseido's global portfolio to usher in a new age of personalisation, A.I. for Beauty."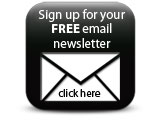 He also hinted that there could be more to come than just personalised foundation. "Today our MATCHCo customer experiences her own bespoke foundation individually made to match her skin tone from the comfort of her own phone, but this is just the beginning."
Companies