Shiseido appoints Alexandra Papazian as General Manager of Laura Mercier
Papazian was previously responsible for luxury brands at L'Oréal
Shiseido has appointed Alexandra Papazian as its General Manager for Laura Mercier.
Papazian previously worked as Senior Vice President for Yves St Laurent at L'Oréal and will move into to the new role in March.
Reporting to Marc Rey, President and CEO of Shiseido in the US, Papazian will be responsible for the development and execution of the overall strategy for the Laura Mercier business in the US and abroad.
She will also focus on increased marketing efforts, product development, digital outreach and international expansion.
Papazian commented: "Shiseido Americas and Laura Mercier are forging an exciting new path in the cosmetics industry, and I am thrilled to join them."
"I look forward to doing everything I can to help this iconic and much-loved brand continue to thrive and reach customers around the world."
At L'Oréal, Papazian was responsible for luxury brands in the US and France. She is attributed to being a key player for taking Viktor & Rolf's Flowerbomb to top three ranking in women's fragrances.
Rey said: "Alexandra is a proven leader in the beauty business, with an outstanding track record, and she will be a tremendous asset to Laura Mercier as the brand continues to accelerate."
Before joining L'Oréal Papazian worked at advertising agencies in New York and Paris.
Shiseido acquired Laura Mercier in the takeover of its former parent company, Gurwitch Products, in July 2016, via its US subsidiary.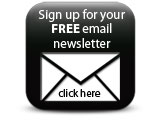 Nancy Bernardini, current General Manager of Gurwitch Products, will remain in her role to assist in the transition until 30 April, at which time she will be leaving the company.
Companies