Shiseido launches on Mongolian market
Colour Cosmetics | Fragrance | Skin Care
Shiseido opens first store in Mongolian capital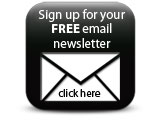 The Japanese cosmetics group Shiseido is to launch sales of cosmetic products in Ulan Bator, the capital of Mongolia.  The company will focus on its make-up and skincare cosmetics and will market them through a local distributor, Bishrelt Trade Co, Ltd.  

The current population of the country is about 2.7 million with 1 million living in the capital.  Shiseido says that although sales of high value cosmetics is not large, the market has shown rapid growth and has doubled since 2003.  

Retail outlets have been developed with cosmetics sales counters to respond to the growing fashion-consciousness of women living in urban areas.


Companies