Silab appeals to skin's taste receptors with coconut
Recent studies have shown that the stimulation of epidermal receptors of smell and taste favours cutaneous regeneration.
Through the development of in vitro models, Silab recently studied the impact of ageing on the expression and function of these receptors, and for the first time showed that their regulation is disrupted in the course of ageing.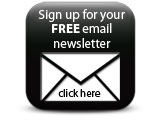 To address this, Silab has launched Sensorialine, a natural active ingredient, derived from sustainably sourced Sri Lankan coconut flour, which has a multi-sensory action to activate epidermal olfactory and taste receptors, and to favour epidermal renewal.
Companies