Silab's Coheliss found to help boost complexion radiance
As well as its skin firming properties, the active ingredient has been found to improve the activation of the YAP and TAZ proteins
Coheliss, an active cosmetic ingredient from Silab developed to restore skin firmness and elasticity, has been found in recent tests to work on epidermal mechanobiology and to boost complexion radiance.
Launched in 2007 and proven to regulate the skin's natural elastic properties, Coheliss was demonstrated in 2019 in vitro to boost the activation of the YAP and TAZ proteins, key mediators involved in the mechanical continuity between the dermis and the epidermis, thereby activating epidermal renewal.
As well as its firming, smoothing and anti-wrinkle properties, Coheliss also acts on cutaneous microrelief and complexion radiance, as show in new in vivo test results.
After 28 days of application skin roughness decreased, while the reflection of the skin and the 'healthy glow' effect were significantly increased. Eye fatigue was also reduced.
Arabinoxylan-rich Coheliss is made from organic French rye, processed without solvents or chemicals.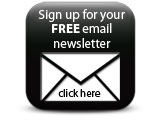 Featured Companies