Site Initiative Manager – Kent – £31,000
Experience of FMCG/ cosmetics technical product services
Do you have the experience and initiative to manage a team and FMCG/ cosmetics new products?
This is a great role working with one of the world's largest beauty company's leading the Site Initiative Management team and the introduction of new products into the site ensuring that they deliver on the quality and cost expectations of the business/site.
With your experience of leading a team in FMCG/ cosmetics technical product services you will closely co-ordinate with the Planning, Global Initiative, Production, Research & Development and Technical Product Services team to deliver site executed new product developments to the business. This will include developing end to end supply chain, feasibility assessments, budgets and setting a framework to track developments.
You will motivate, support and coach the site initiative team to meet challenging targets and to manage Phase In, Phase Out and factory technical actions to enable compliance with the overall Global Initiative project plan.
This is a fulfilling role for an FMCG experienced Initiative Leader apply today.
(Ref AE1068).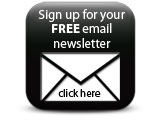 Email your CV to ae@arthuredward.co.uk or contact:
Heidi Bannister 01183 778 393 / 07747 792 272 / heidib@arthuredward.co.uk
Ana Filipa Calado 07792 958 152 / filic@arthuredward.co.uk
Melissa Shifrin 07803 504 100 / mels@arthuredward.co.uk
Holly Stanley 07384 256 771 / hollys@arthuredward.co.uk
Ben Ford 07710 392 825 / benf@arthuredward.co.uk
Christina Krajewski 07342 883 457 / christinak@arthuredward.co.uk
Joseph Bannister 07546 435 243 / joeb@arthuredward.co.uk
Featured Companies