Skin radiance secret in a stick!
The B to B expert in dietetic products and food supplements, Laboratoire PYC strengthens its nutricosmetics' range with a new clinical study...
The B to B expert in dietetic products and food supplements, Laboratoire PYC strengthens its nutricosmetics' range with a new clinical study. The results validate the anti-blotch and unifying and lightening properties of its Pearl My Skin® formula. The company will be exhibiting once again at Cosmoprof Asia's fair, in Hong Kong (13-15 November, stand 1E-F1A, France pavilion).
Laboratoire PYC, leader in the development of instant beauty drinks in stick-packs, proceeds at a brisk pace with the research in efficient solutions for the skin. The firm recently carried out a clinical study on its Pearl My Skin® formula in order to confirm its efficacy and its use by consumers. The product was developed to improve the radiance and uniformity of skin complexion by reducing brown spots.
The study included 26 women aged from 26 to 50 years old, of which Caucasian women and Asian women. The women involved in the study took 2 sticks per day, for 2 months. Pearl My Skin® is a soluble powder to rehydrate in water to form an apple-flavoured drink made of Pycnogenol® French pine bark extract, pomegranate extract and vitamins.
The study has shown a significant increase in skin radiance and luminosity among Caucasian women. These results were obtained by sensorial evaluation (trained jury). The improvement has reached 16% after 28 days and 23% after 56 days. Concerning Asian women, the study has proven a visible and significant lightening effect, by colorimetric measures (spectrocolorimeter) on 78% of the subjects. An anti-blotch effect has been demonstrated as soon as after 28 days of use of Pearl My Skin®. Across all the subjects, the consumers have evaluated that their skin is more uniform (61%) and more radiant (61%).
These results confirm the first studies that had been carried out with Pycnogenol® and which had shown interesting results on the size and the colour intensity of brown spots, among Asian women. Laboratoire PYC wanted to continue this work to answer the huge demand of Asian consumers for lightening solutions.
Pearl My Skin® formula has the particularity of being a non-aggressive solution made of natural ingredients, without side effect. After a 2 month use, 65% of the women have already been satisfied of the product. Laboratoire PYC recommends a 3 month use for most of the beauty food supplements.
This study has also uncovered complementary results such as a better velvety aspect of the skin for 94% of Caucasian women and a less greasy skin for Asian people (by sensory evaluation). 61% of consumers have also found that their skin was softer.
Finally, the study also aimed at knowing if women would feel comfortable with the use of a stick-pack. Results have shown that 84% of women were satisfied with a stick of powder.
Pearl My Skin® is one of the 5 nutricosmetics food supplements in stick-pack that Laboratoire PYC will exhibit at Cosmoprof fair, in Hong Kong, on next November. The range comprises of: an anti-aging collagen-based supplement, a formula alleviating skin imperfections, an anti-cellulite supplement (launched in May in Europe) and a skin-hydrating drink made of ceramides. The complete range developed by the French firm is based on highly concentrated and clinically proven active ingredients and natural flavours.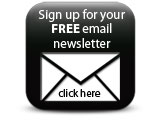 Laboratoire PYC develops and produces tailor-made formulae for many brands in Europe, North America and Asia. Laboratoire PYC is the nutritional subsidiary of SOLINA which groups 560 people for a turnover of 173 million euros.
Companies