Smashbox introduces UK-first beauty chatbot
The LA cosmetic brand has launched the chatbot Facebook Messenger to allow users to try-on its full range
Smashbox has launched the UK's first beauty chatbot on its Facebook page.
A chatbot is a computer programme designed to stimulate conversations with human users.
The 'Smashbot', created and built by tech firm Manning Gottlieb, will allow customers to virtually try-on all the Estée Lauder-owned brand's products.
It will also allow customers to try on more than one product at a time, allowing them to create full make-up looks.
Once a product has been selected the user can share their image and purchase the product, without having to leave messenger.
The tool will also provide inspiration for looks and products based on the users preferences, help users find their closest store and book appointments.
Anuschka Kuhle, Brand Manager, Smashbox UK & Ireland, said: "As the only beauty brand born out of a real photo studio, Smashbox has been blazing the trial with innovative products since 1996. It is only natural that we should lead on innovation in the area of AI as well.
"Our chatbot will add to the customer experience and make our products accessible whenever and wherever they need."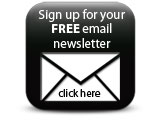 Rob Agosti, Technology Innovation Director, Manning Gottlieb, added: "The bot gives users the ability to digitally try on the Smashbox products, shop the range and talk to the Smashbox crew all in an an environment that lets the brand's personality shine through."
Companies