Stationery brand BIC highlights beauty credentials with debut skin care line
The new trio of products will trade under the company's direct-to-consumer brand Made For You
Leading stationery brand BIC has expanded its beauty line to include a trio of skin care products.
Trading under its direct-to-consumer brand, Made for You, the unisex line includes a Shave Cream, Body Lotion and Face Lotion, and is scented with citrus (US$7.49).
BIC is already well known in the beauty sector for its plethora of men's and women's razors.
The brand opted for a unisex range after an internal study found almost 70% of 18 to 34-year-olds believe companies should offer gender fluid personal care and beauty products.
"Consumer centricity is our obsession, and this journey began with a simple insight, a rising population of consumers are seeking a high performing product that addresses their needs, regardless of gender," said General Manager of BIC North America.
"This exciting line-up of grooming products was a natural next step for BIC and the Made For You brand.
"We listened closely to what consumers are looking for in their grooming routine and found that they want great products that perform for everybody. Made For You gives them just that."
Customers will also be able to shop the brand exclusively on Amazon.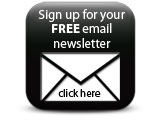 Companies