Styledry gives hero product range a festive makeover
The new disco-inspired range for the Christmas period includes the brand's dry shampoo compact and newly designed shower caps
Hair care beauty brand Styledry has given its core collection a festive makeover.
The new disco-themed Holiday Collection features the brand's dry shampoo compact powder and turban shower cap in silver or gold.
The translucent dry shampoo compact comes with an application brush and mirror to de-grease hair on the move.
Meanwhile, Styledry's redesign of its hero shower caps take inspiration from the iconic nightclub Studio 54 in Manhattan, New York City.
Customers can shop the Disco Made Me Do It set for £27.95 or buy products individually from £19.95.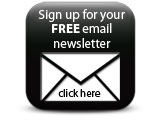 Companies