Sunnamusk opts for Italian glass by Vetroplas
London-based fragrance house Sunnamusk has selected high-quality Italian glass from Eurovetrocap, supplied by Vetroplas for its four new fine fragrance oils.
The brand's premium position is reinforced via the use of aluminium collars and silk-screen printing, while the white silicone bulbs and pipettes selected ensure easy application.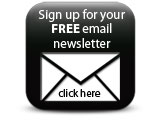 The glass bottles come from the Laura range. They are available in eight sizes with a full range of cap and closure options, and can be easily personalised to suit individual brand requirements.
Companies