Superdrug extends stem cell skin care offer
Budget high-tech beauty with Mibelle grape stem cell ingredient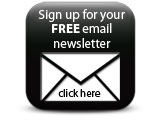 Superdrug is aiming to bring more advanced skin care to the budget beauty sector with the extension of its stem cell skin care offer, and its relationship with Mibelle Biochemistry, with the introduction of Optimum Super Antioxidant Grape.
The retailer's Swiss Apple Stem Cell serum launched a year ago and the company says over 100,000 bottles have been sold to date.
This time the active behind the product is Mibelle's PhytoCellTec Solar Vitis, based on the stem cells of the rare grape Gamay Teinturier Fréaux Traube, which is said to have high UV resistance and antioxidant properties.
As Mibelle's Fred Zulli points out, "UVR is energy and energy cannot be destroyed," so while sunscreens are very important they don't offer a complete solution. PhytoCellTec Solar Vitis is said to protect skin stem cells against UV stress, vitalise skin stem cells and fight photoageing, resulting in skin rejuvenation. While the ingredient was developed primarily for daily skin care, it can also be added to sun care formulations.
The Super Antioxidant Grape range comprises a day cream, which also incorporates SPF15 (£12.99), an eye cream (£9.99) and a night cream (£12.99). While protection is the key function of the active PhytoCellTec Solar Vitis, Zulli says the protection is cumulative, hence the importance of also including it in the night cream.
"This new high-tech skin care range unquestionably offers the most innovative active ingredients for women aged 30 and over at an incredibly accessible price," says Andrew Groom, Superdrug director of own brand. "The choice to fight wrinkles should not be the preserve of wealthy women who can make it their full time job, or women who think nothing of spending £200 on a tiny jar of magic elixir. We're making it our mission to democratise the beauty industry in Britain and our grape collection is just the latest step."
Featured Companies
See also