Surfachem sun care overview
Concerns about the damage that sun exposure can cause to the skin and higher consumption of value-added products are driving the sector of sun care across the globe.
Background of Sun care market
It's 2015 and everyone knows that the UV radiation from the sun is bad for our skin! Turn on a television at this time of year and the likelihood is that you will be bombarded with advertisements for sunscreens and sun care products.
Concerns about the damage that sun exposure can cause to the skin and higher consumption of value-added products are driving the sector of sun care across the globe.
Protecting the skin from the sun is a multi-million pound industry with the market valued at £260M in 2014 just within the UK.
Many countries have successfully engaged in improving consumer awareness in order to address the staggering rate of skin cancer due to sun exposure. For example, sun care in Brazil is experiencing a growth of over 20% year on year. According to Vanderlei Lima, Business Director for Surfachem Brazil, this is largely due to the change in the behaviour of consumers who are increasingly driven by extensive social advertising campaigns to use sunscreens all year long.
Connecting with consumers on an emotional level allows sun care product companies to utilise their sunscreen expertise. The video "How the sun sees you" by Thomas Leveritt has reached over 14 million people on YouTube since August 2014. In this video UV cameras capture the changes in the skin under sunlight and the effects the right sunscreen has in minimising the damage of sun exposure, while the author interacts with the people in front of the camera and captures their authentic reactions.
Consumers are the driving force behind innovation in sun care. How a sunscreen feels on the skin is one of the key aspects that consumers cite as contributing to their reluctance to use either a sunscreen product outright or to use sufficient amounts to provide adequate protection.
Other key performance attributes that are important to consumers include:
Smooth skin coverage
Even and long lasting protection
Non-oily
Non-sticky
Comfortable to wear, while allowing skin to breathe
Minimal skin penetration of UV filters to reduce potential irritation of sensitive skin.
Background of UV Filters
The sun care market is currently based around an ageing set of UV filters which are split into two distinct chemistries.
Organic filters:
Organic sunscreens absorb UV radiation by converting it to heat energy. Examples include Butyl methoxy-dibenzoylmethane, Octocrylene, Butyl methoxycinnamate.
Advantages
Provide good skin feel
No powdery appearance
Give good efficacy in low concentrations.
Disadvantages
Questions have arisen over irritancy on skin and impact on environment caused by organic sunscreens.
Most are narrow spectrum and some are not photostable.
Formulator usually needs to mix various types to get broad spectrum and high SPF.
Are restricted by maximum usage concentrations in many regions
Physical filters:
Physical sunscreens such as titanium dioxide and zinc oxide, absorb and scatter UV radiation.
Advantages
Once dispersed, physical sunscreens are easy to incorporate into finished products
Offer broad spectrum protection
There is no need to use more than one active to gain high SPF
Disadvantages
Can be difficult to formulate with if not pre-dispersed
Can leave skin appearing white
Poor skin feel if formulated incorrectly.
Questions are being asked over degree of absorption of nano particles into skin within physical sunscreens
Other challenges a formulator has when working with traditional UV filters is their compatibility with the other ingredients used in various personal care products. Different application formats (such as creams, gels and sprays) can also provide formulators problems.
With formulators looking to address these challenges the scope for innovation in the sun care sector is wide.
Introducing SunCat MTA, sunscreen for the next generation
Bio-Nest has developed SunCat MTA, a new material that gives formulators greater flexibility and more importantly consumers better protection.
SunCat MTA is an encapsulated blend of organic chemical filters that provide high UV protection, is non-irritating to the skin and is very easy to formulate with.
Double sphere enwrapping
SunCat MTA is encapsulated using a specialised enwrapping procedure that produces micron sized particles of sunscreen. The encapsulation process encloses a blend of three organic sunscreen actives inside a phospholipid shell which allows SunCat MTA to disperse in water without the need for additional emulsifiers or solubilisers.
The particles are designed to repel each other preventing flocculation. This results in an even coating across the skin which reduces the likelihood of gaps and consequently increases the protection against UV rays.
Enhanced protection
SunCat MTA offers full protection over the across UVA/UVB spectrum from 280 to 400 nm. There is also a dramatic synergistic durable SPF boost if used with a low % Titanium Dioxide, without introducing any instability.
Safer on the skin
Due to its large particle size SunCat MTA is unable to penetrate the skin and therefore significantly reduces the risk of irritation. The encapsulated particles are roughly 1 micron and so also elevate any fears of nanoparticles.
Easier formulation
Since it is water dispersible, this makes SunCat MTA significantly easier to formulate with compared to traditional UV filters. It can be added to most formulation with simply stirring and is suitable for both hot and cold mix formulations.
No guesswork is required as the SPF can be accurately predicted by reference to a simple formulation chart. The level of sun protection is directly proportional to the amount of SunCat MTA present and is very reliable.
SunCat MTA is suitable for a wide range of sun care application and removes the need to stock a variety of different UV filters. It also offers exceptional stability both in it's neat form and in end-products.
Patrick McDermott, Head of Technical Development at Surfachem, said to SPC: "We tested SunCat MTA in our laboratory at Huddersfield 3M Innovation Centre, and found excellent benefits for skin care application formats (in a toner, lotion, cream, foundation, sunscreen spray, sunscreen wipe, etc), and hair care (Sunscreen toner spray).
Surfachem teams in the UK, the Nordics, Poland and Brasil are working with Kuo Ching and Bio-Nest and will be delighted to answer your queries about this pioneering product.
Other Sun Care Materials Available from Surfachem:
Emollient esters from Evonik
Emulsifiers from Evonik
Sunscreen actives from Salicylates and Chemicals
Natural oils from Aldivia
Humectants and moisturisers from Jungbunzlauer
Rheology modifiers and suspending agents from Lubrizol
Water resistant film forming polymers from Lubrizol
Fragrances from Givaudan
Preservatives from Salicylates and Chemicals
References
1. Mintel, Market Sizes, April 2015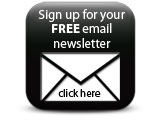 2. Euromonitor, Sun care in Brazil, August 2014.
Companies