Taiwan cosmetics exports break records in 2017
Cosmetics product exports including skin care and make-up totalled US$730m in 2017 – the highest to date
A night market in Keelung near Taipei
Exports of cosmetics from Taiwan hit a record US$730m in 2017 up 13.2%, according to the Ministry of Economic Affairs (MOEA) data.
Focus Taiwan, the English language news website of the Central News Agency (CNA), Taiwan's national news agency, reported that the rise was primarily down to the growing success of new domestic brands selling overseas, especially in China.
A hotbed of innovation, 139 new cosmetics manufacturers launched in Taiwan in 2017.
China accounted for 56.7% of total exports making it the largest overseas buyer of Taiwan's cosmetics, followed by the US at 10.9%, although this percentage was down 12.5% on 2016.
Skin care took the lion's share of cosmetics exports, with 57.2%; exports of skin care products were up 22.2% on the previous year to reach $420m.
Taiwan appears to be tightening up on imports, which were down 0.6% to $1.4bn in 2017. Of the cosmetics it did import, most came from Japan, with Taiwan importing around $410m. This was followed by France and the US.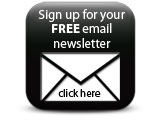 Focus Taiwan reported that because of the growth in cosmetics exports, Taiwan's trade deficit in the category fell to $670m in 2017 from $760m in 2016.