Tea tree water from Earthoil quenches thirst for 100 per cent organic
Earthoil introduces a tea tree condensate which gives an immediate organic boost to personal care and cosmetic products.
Earthoil, the specialist in pure, organic, fair trade essential and cold pressed vegetable seed oils, has introduced a tea tree condensate which gives an immediate organic boost to personal care and cosmetic products. Distilled from organic tea tree, Earthoil's Organic and Fair Trade Tea Tree Water substitutes water in formulations, increasing the organic ingredient content and creating the potential for '100 per cent organic' labelling.
According to organic standards, water is not classified as an organic ingredient. As a result, high percentages of water commonly found in personal care and cosmetic products can dilute the organic ingredient content in these products. Offering an innovative and sustainable solution to this problem, Tea Tree Water from Earthoil is a naturally occurring product of the tea tree oil distilling process. The pale yellow, camphoraceous liquid acts as a substitute for water in any cosmetic application, while bringing with it the well-documented healing qualities of tea tree.
Earthoil grows and processes the leaves of Melaleuca alternifolia or tea tree in Kenya, where in 2007 it established a small-holder growers association. IMO (Institute for Marketecology) Fair for Life certified, the project provides a source of income for local villages and promotes sustainability in the Mount Kenya area: for example, the stills used to produce Tea Tree Water and oil are fired using macademia shells left over from a nearby Earthoil factory. Tea tree stalks can also be burned as fire wood and the leaves are composted after distillation to naturally fertilise the land.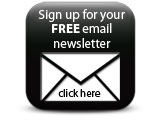 Earthoil Tea Tree Water represents the latest addition to the company's growing portfolio of innovative ingredient solutions for the personal care and cosmetics markets. Earthoil's core organic product range encompasses essential, vegetable and speciality oils, ethically sourced from all corners of the globe.
Featured Companies